New California Law Creates Presumption of Retaliation for Wage and Hour Violations (90 Days)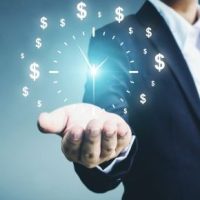 On October 9, 2023, Governor Gavin Newsom signed into law Senate Bill SB 497, the Equal Pay and Anti-Retaliation Act. This Act creates a rebuttable presumption of unlawful retaliation, i.e., that the employer retaliated against employees who engaged in certain legally protected activities. The presumption would apply for 90 days after the protected activity, such as the worker's complaint of a labor law violation. Here, our California employment lawyer provides an overview of the proposed law.
Background: Existing California Law Prohibits Retaliation Against Employees 
California law prohibits employers from "retaliation" against a worker who engages in a legally protected activity. Indeed, existing state law forbid employers from firing, discriminating, or taking adverse action against employees or job applicants for engaging in protected conduct under the California Labor Code or other laws. An employer can be held liable for damages related to unlawful retaliation. An affected employee may be entitled to reinstatement, back pay, and other compensation.
 An Overview of How SB 497 Expands the Law for Labor Code Complaints 
SB 497 expands California's prohibition against retaliation for certain types of Labor Code violations. Here is a basic overview of two key points of the law:
Applies to Certain Labor Code Violations (Wage Theft, Unequal Pay): SB 497 applies to certain Labor Code violations — most notably, unpaid wage claims (wage theft) and unequal pay claims (wage discrimination). Any employee who raises a complaint about these violations—whether directly to their employer or to the authorities—would be covered by SB 497's protections.
Rebuttable Presumption that Adverse Action is Related to Protected Activity (90 Days): What does the law actually do? It creates a rebuttable presumption that adverse personnel action by an employer—demotion, suspension, termination, harassment, etc.—occurred because that employee reported a Labor Code violation if that adverse action occurs within 90 days of the protected activity. A rebuttable presumption means that courts must presume that unlawful retaliation occurred. An employer would have the burden of proving that any adverse personnel action was legitimate. 
Contact Our California Employment Law Attorney for Guidance and Support
At the Law Office of Karen J. Sloat, APC, our California employment attorney is committed to helping employers find reliable workplace solutions. If you have any questions about retaliation in the workplace, we are here to help. Contact us today to arrange your completely confidential case review. We represent employers in Coachella Valley, Riverside County, and across California.
Source:
 leginfo.legislature.ca.gov/faces/billNavClient.xhtml?bill_id=202320240SB497