Proposed Bill Seeks to Regulate Use of Artificial Intelligence (AI) By Employers in California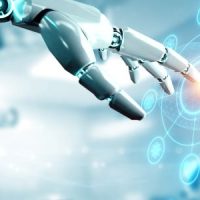 Artificial intelligence (AI) is on the rise. A number of different major tech companies have recently rolled out AI-related tools and services. The use of AI raises a number of different concerns. In April, a group of legislators in California introduced Assembly Bill 331 (AB 331)—a first-of-its-kind proposal to regulate the business use of AI by employers. Here, our Coachella Valley employment lawyer provides an overview of the proposed legislation from California lawmakers.
An Overview of AB 331: Regulate AI (Including for Employer Use) 
Assemblymember Rebecca Bauer-Kahan (D) has introduced legislation (A.B. 331) in California. It is legislation that seeks to, among other things, impose assessment requirements on the private sector's use of AI software. More specifically, the proposed bill would require private employers that rely on automated AI-tools in hiring and other personnel matters to submit an annual impact assessment to the California Civil Rights Department. The assessment report would include:
A description of how automated decision tools are being used;
An overview of the data being collected;
An account of the safeguards that are in place; and
An assessment of the potential adverse impacts.
The bill is intended to prevent discriminatory practices that could potentially be facilitated by AI in several sectors, including employment, education, housing, healthcare, and more. As reported by Bloomberg Law, some industry groups have raised concerns about proposed legislation, including regarding the burdensome frequency and breadth of the required impact assessments.
The Bill is a Long Way From Becoming Law—But Here's Your Advance Notice EEOC Guidance 
AB 331 is just a proposal in California. It is still a long way from becoming law. That being said, it would be a big mistake for employers to assume that there are no existing regulations in place that apply to AI and AI-related tools. Indeed, in May 2023, the Equal Employment Opportunity Commission (EEOC) published comprehensive AI-related regulatory guidance for employers related to Title VII of the Civil Rights Act of 1964. Here are four key takeaways that employers in California should understand about the EEOC's guidance on AI and Title VII:
The EEOC emphasizes that AI and other algorithmic tools are still considered "selection procedures" for the purposes of federal workplace discrimination law.
The EEOC notes concerns that AI and algorithmic tools could have an adverse, disparate impact on certain legally protected groups.
The EEOC encourages employers to be cautious when developing and implementing new technologies for personnel matters.
The EEOC clarifies that an employer could face legal liability for discriminatory practices or discriminatory outcomes that occur because of AI or AI-based tools.
Employers in California may opt to use AI and AI-related tools for certain employment law issues, including processes like screening and hiring. It is not unlawful to do so. That being said, all employers should recognize that the use of AI or another type of technology is not a "defense" against a discrimination claim. Employers must ensure that their practices comply with all applicable federal law, California state law, and local labor regulations.
 Consult With a Coachella Valley Employment Attorney Today
At the Law Office of Karen J. Sloat, APC, our Coachella Valley employment lawyer provides skilled, experienced counsel for employers. We are committed to helping our clients put the right solutions in place for their workplace. Call us now or contact us online for a confidential consultation. Our law firm represents employers in Riverside County and throughout all of California.
Source: 
leginfo.legislature.ca.gov/faces/billTextClient.xhtml?bill_id=202320240AB331
news.bloomberglaw.com/in-house-counsel/california-seeks-to-be-first-to-regulate-business-use-of-ai
eeoc.gov/select-issues-assessing-adverse-impact-software-algorithms-and-artificial-intelligence-used