California Court Rules in Favor of Employer in Wrongful Termination Cases, Found Firing Based on Misconduct, Not Religious Discrimination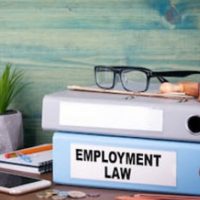 Recently, the Ninth Circuit Court of Appeals released an opinion in favor of a California employer in a wrongful termination claim (Hittle v. City of Stockton). The federal appellate court determined that the City of Stockton's termination of a fire chief did not constitute unlawful religious discrimination. In this article, our California employment attorney provides an overview of the decision of the court.
Case Analysis: Hittle v. City of Stockton 
The Facts and Background 
Ronald Hittle was an at-will employee of the City of Stockton from 2005 to 2011. During that time, Mr. Hittle served as the fire chief for the municipality. He was terminated by his public employer for alleged misconduct. However, Mr. Hittle alleged that the true motivation for his termination was religious discrimination. More specifically, Mr. Hittle argued that he was fired because he attended a particular religious leadership conference. In turn, the employer countered with a 250-page report documenting a wide range of professional misconduct, including things like misuse of time, misuse of city resources, favoritism towards certain like-minded subordinates, and conflicts of interest.
 The Legal Issue
 The central legal issue at stake in this case was whether or not the City of Stockton was within its rights to terminate the fire chief. As noted, the fire chief was an at-will employee. Of course, at-will employees in California cannot be terminated for an unlawful reason. The employee asserted that religious discrimination—in violation of the California Fair Employment and Housing Act (FEHA) and Title VII of the Civil Rights Act—was the true motivating factor behind his removal.
 The Appellate Court Decision 
In its opinion, the Ninth Circuit Court of Appeals explains that an employee alleging any type of workplace discrimination must first establish a prima facie case of discrimination. Religious discrimination claims are subject to this same standard. The court found that Mr. Hittle satisfied this requirement. At that point, the burden shifts to the employer to prove that there was "a legitimate nondiscriminatory reason for the challenged actions." In this case, the court determined that the purported misconduct by the employee was both substantial enough and well-documented enough to be deemed a nondiscriminatory reason for his termination.
 The Lesson for Employers 
The case provides an instructive lesson for employers. In a conflict—or potential conflict—with an employee, it is useful to have as much documentation as possible. Comprehensive documentation of employee misconduct can help to establish that any adverse employment action was legitimate and non-discriminatory.
 Get Help From an Employment Lawyer in California
At the Law Office of Karen J. Sloat, APC, our California employment law attorney helps employers find workplace solutions. If you have any questions about a wrongful termination case, we are here as a legal resource. Call us now or contact us online to set up your confidential consultation. We represent employers in the Coachella Valley, Riverside County, and throughout California.
Source: 
law.justia.com/cases/federal/appellate-courts/ca9/22-15485/22-15485-2023-08-04.html