What California Employers Should Know About Pay Transparency Law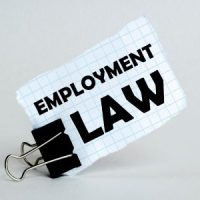 Any employers in California who plan to hire new employees in 2023 should know about Senate Bill 1162, a new pay transparency law that will require employers to take certain steps to report pay ranges and to provide job applicants with information about pay ranges for available positions. The bill is aimed at closing the gender pay gap and race pay gap, and it added requirements beyond the pay transparency law that was already in effect in California. The new law was effective as of January 1, 2023, and it is essential for employers to understand their obligations and responsibilities under the law. If you have any questions, you should get in touch with a California employment law attorney for employers as soon as possible.
Learning About California Pay Transparency Requirements and Expansions Under the New Law 
Even before the passage of SB 1162, California has had a pay transparency statute in effect. Pay transparency Acts are designed to ensure that employees do not face gender-based discrimination, race discrimination, and other forms of discrimination when it comes to their wage rates. Prior to the new law, the Equal Pay Act already prohibited employers in the state from asking job applicants for information about their salary history before making a job offer. In addition, California law required larger employers to provide job applicants with a pay scale for a position if the job applicant made a reasonable request.
Starting on January 1, 2023, SB 1162 expanded the already existing pay transparency requirements in California. It is important to speak with an attorney to learn about all of the requirements and what you will need to do as an employer to remain in compliance.
Key Changes to Pay Transparency Law 
While it is essential to determine your particular obligations and responsibilities under the new pay transparency law in 2023, the following are some of the key requirements for employers, which are expansions to the previously existing pay transparency law:
Employers that have 15 or more employees must include the pay scale for a particular position in any job posting for that position, which means the "salary or hourly wage range" for the position;
Employers must provide the pay scale for a position to a current employee when the employee makes a request for the pay scale (regardless of the size of the employer); and
Employers must keep records of each employee's specific job title and pay history throughout the employee's employment and for three years after separation of employment (this is prudent, regardless of the size of the employer).
The pay transparency law applies to employers who are seeking applicants for or currently employing workers in salaried or hourly wage positions. As a result, employers must provide information about pay scales for both salaried and hourly wage workers.
The new law also expands pay data reporting requirements for larger employers with 100 or more employees, essentially requiring more employers in the state to report to the California State government, through the Civil Rights Department, data concerning their employees' pay rates, race, ethnicity and gender, along with other relevant data. Large employers who use labor contractors, including but not limited to staffing agencies, to supply workers are required to submit data about the labor contractors' employees as well.
Contact a California Employment Lawyer for Employers 
Any employer in California who has questions about their obligations under the state's new pay transparency law should get in touch with an experienced California employment law attorney at the Law Office of Karen J. Sloat, APC for assistance. Our firm serves employers in Riverside County, Cathedral City, Coachella and Desert Hot Springs.
Source:
leginfo.legislature.ca.gov/faces/billTextClient.xhtml?bill_id=202120220SB1162