What Are Employer Responsibilities When An Employee Requests Leave?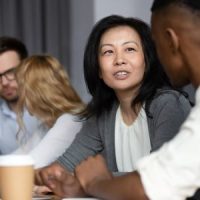 Employers throughout California receive requests for leave under the Family and Medical Leave Act (FMLA) and the California Family Rights Act (CFRA) from employees. When an employee requests leave under the FMLA or the CFRA, what must an employer do to ensure compliance with federal and state law? Consider some of the following information from our California employment law attorneys.
You Must Determine Whether an Employee is Covered within 5 Days from the Request 
Once an employee requests leave under federal and/or state law, employers have a duty to determine whether the employee is eligible for leave. An employer must provide written notice to the employee within five days from the date of the request concerning their eligibility for FMLA and/or CFRA leave.
Sometimes, an employer may need to designate an employee's leave retroactively if the employee has taken leave due to a qualifying medical condition. Employers can indicate whether an employee is covered retroactively, so a request for retroactive coverage is not a valid reason for an employer to deny an employee coverage or benefits. If an employer indicates the employee is covered in writing, the employer must provide the employee with information about the employee's rights and responsibilities during leave. In addition, the employer must also guarantee—when the employee requests it—that the employee will be able to return to the same job or an equivalent one.
In cases where employers deny the employee's request for leave under the FMLA or CFRA, employers must provide the employee with a reason for the denial.
Payment and Benefits for the Employee During Leave 
Under the FMLA and CFRA, employers are not required to pay employees during leave time, but an employee may be eligible for payment under various circumstances. For example, employees can choose to use accrued paid time off (PTO) or sick leave, and in some cases, employers may be able to require that an employee use accrued sick leave. Employees may also be eligible for California Paid Family Leave (PFL), which can include payments of 60 percent to 70 percent of their wages before leave.
Beyond pay, employers must continue an employee's health insurance during their leave time.
When the Employee Returns from Leave 
Once an employee returns from leave, an employer must give the employee the same position or an equivalent one as the job they had before taking leave. However, an employer may be able to require the employee to provide medical documentation to return to the position.
Contact a California Employment Lawyer 
Employers with questions about their obligations and rights regarding employee leave requests  should seek advice from one of the employment law attorneys at the Law Office Karen J. Sloat, APC. We represent employers in Riverside County, Cathedral City, Coachella, and Desert Hot Springs.
Sources:
dol.gov/agencies/whd/fmla
dfeh.ca.gov/family-medical-pregnancy-leave/
edd.ca.gov/disability/paid-family-leave/