Federal Court Upholds California Restrictions On Arbitration Agreements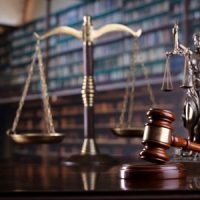 In 2019, Gov. Gavin Newsom signed Assembly Bill (AB) 51 into law. This legislation barred employers from requiring employees (or prospective employees) to sign an arbitration, non-disparagement, or non-disclosure agreement as a condition of employment. To be clear, AB 51 did not bar such agreements outright; it merely stated that such agreements had to be consensual.
AB 51 also imposed significant civil and criminal penalties on employers who violated its terms. An individual employer violator could be charged with a misdemeanor and, if convicted, serve up to 6 months in jail. The Department of Fair Housing and Employment, or even individual employees, could also initiate a civil action against the employer and recover damages.
Ninth Circuit Holds Civil, Criminal Penalties in AB 51 "Preempted" by Federal Law
A number of groups representing California employers, including the U.S. Chamber of Commerce, sued numerous California state officials to stop the enforcement of AB 51. Their argument was simple: Federal law–specifically, the Federal Arbitration Act (FAA)–preempted any state law that interfered with the ability of private employers to enter into arbitration agreements with their employees. In other words, the California legislature overstepped its authority and intruded on federal jurisdiction when it adopted AB 51.
A federal judge agreed with the employer-plaintiffs and issued a preliminary injunction. The state officials appealed.  On September 15, 2021, the U.S. Ninth Circuit Court of Appeals in San Francisco partially reversed the injunction. The appellate court held that the civil and criminal penalties in AB 51 were preempted by the FAA, but not the rest of the law.
The Ninth Circuit opinion stated that AB 51 did not "make invalid or unenforceable any agreement to arbitrate, even if such agreement is consummated in violation of the statute." The law merely required that any "employer-employee arbitration agreements be consensual." The FAA's purpose is to protect valid arbitration agreements from judicial scrutiny, the Court observed. But its protections do not extend to situations were "there is no agreement to arbitrate" in the first place.
That said, the Ninth Circuit agreed with the district court and the employer-plaintiffs that imposing civil or criminal penalties on an employer for seeking to enter into an arbitration agreement was "an obstacle to the purposes of the FAA and therefore preempted."
The Ninth Circuit's ruling was not unanimous. One member of the three-judge panel dissented, forcefully arguing that AB 51 "has a disproportionate impact on arbitration agreements" and therefore should be preempted in its entirety by the FAA. The dissent further noted that the majority's decision "created a circuit split" with other federal appellate courts addressing similar state laws.
As a result, in California currently, employers must be very careful in drafting, presenting and requiring arbitration agreements for employees. Our firm warns readers against using any existing arbitration language in any employment contract, form, handbook or other document, without legal advice. The employee's "consent" to submit all employment disputes to arbitration must be obtained by strict adherence to AB 51 language, and employers can still be held liable for violating AB 51.
Speak with a Riverside County Employer Attorney Today
This may not be the last word on AB 51. The full Ninth Circuit could elect to rehear the case. And given the circuit split identified by the dissent, there is a not-insignificant chance the U.S. Supreme Court may review the decision. But for now, at least, California employers need to abide by AB 51, albeit without the threat of civil or criminal lawsuits.
If you need legal advice from a qualified California employment litigation attorney representing employers, contact the Law Office of Karen J. Sloat, APCtoday.
Source:
cdn.ca9.uscourts.gov/datastore/opinions/2021/09/15/20-15291.pdf