What Employers Should Know About Retaliation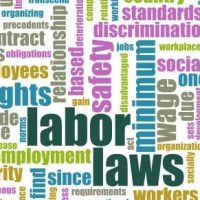 It is important for employers in California to understand how retaliation is defined under state and federal law, and the ways in which certain types of actions could constitute unlawful retaliation.
Laws Prohibiting Retaliation at California Workplaces 
Many different state and federal laws prohibit retaliation in the workplace against employees who engage in protected activity. We will explain what "protected activity" means momentarily, but in the meantime you should know the specific laws that prohibit retaliation. Examples of commonly cited laws that prohibit retaliation under state and federal law include, but are not limited to, the following:
California Fair Employment and Housing Act (FEHA);
California Labor Code;
California Family Rights Act;
California Whistleblower Protection Act;
Title VII of the Civil Rights Act of 1964;
Americans with Disabilities Act of 1990 (ADA);
Age Discrimination in Employment Act (ADEA);
Fair Labor Standards Act (FLSA);
Family and Medical Leave Act (FMLA); and
National Labor Relations Act (NLRA).
Other laws and rules also prohibit employers from retaliating against employees beyond those listed above, so you should not assume that you can take adverse action against an employee for engaging in behaviors or actions that are protected by other laws. In short, whenever an employee engages in conduct that is protected by a state or federal law, it is likely that the law also prohibits employers from retaliating against employees for exercising their rights.
What is Protected Activity? 
Employers cannot retaliate against employees who engage in "protected activity," which generally means any exercise of an employee's rights under state or federal law. According to the U.S. Equal Employment Opportunity Commission (EEOC), frequently cited examples of protected activity include, but are not limited to:
Filing a discrimination complaint or another type of complaint under state or federal law;
Being a witness in an investigation;
Reporting workplace discrimination or other unlawful activity;
Refusing to engage in workplace requirements that would constitute discrimination;
Resisting sexual advances at work;
Intervening on behalf of another person in the workplace who is being harassed or discriminated against;
Requesting a reasonable accommodation for a disability;
Seeking information about salaries in order to determine if rates of pay are discriminatory; and
Reporting unlawful activity in the workplace.
What Constitutes Retaliation? 
Retaliation is any adverse action an employer takes against an employee for engaging in a type of protected activity. Wrongful termination is a common type of adverse action that can constitute retaliation, but it is not the only type of adverse action that can be construed as retaliation. Other common examples of retaliation include the following types of actions employers may take in response to the employee engaging in a protected activity;
Terminating the employee;
Demoting the employee;
Reassigning the employee to a less desirable schedule or workplace;
Denying a promotion;
Limiting the employee's access to benefits; or
Threatening the employee with any of the above.
Contact a California Employment Law Attorney Serving Employers 
If you are concerned about an employee's actions and need to take adverse action against the employee, it is essential to seek advice from a California employment lawyer to ensure that you do not engage in unlawful retaliation. Contact the Law Office of Karen J. Sloat, APC today to learn more about the services we provide to employers in Riverside County.
Sources:
dfeh.ca.gov/employment/
dir.ca.gov/dlse/whistleblowersnotice.pdf
eeoc.gov/facts-about-retaliation