An Overview of Adolph v. Uber Technologies (What it Means for Employers in California)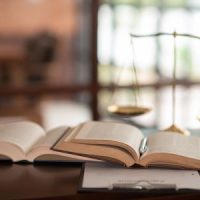 On July 17th, 2023, the Supreme Court of California published an opinion in the case of Adolph v. Uber Technologies. The state's highest court held that plaintiffs (employees) in Private Attorneys General Act (PAGA) lawsuits retain the ability to pursue representative claims even if they are compelled to arbitrate their individual claims. It is an important ruling that could have major consequences. Here, our California employment lawyer provides an overview of the case and explains the potential implications for employers.
 Case Analysis: Adolph v. Uber Technologies 
The Background 
In 2019, Erik Adolph filed a lawsuit against Uber. Among other things, Mr. Adolph alleges that Uber misclassified him and other similarly-situated individuals as independent contractors. In 2020, Mr. Adolph amended his complaint to include a PAGA claim.  PAGA allows private citizens to pursue civil penalties on behalf of the State of California for Labor Code violations committed against them and others similarly situated. Soon after, Uber filed a motion to compel arbitration, which was granted by a trial court.
 The Legal Dispute 
The core issue in dispute in this case is whether or not Mr. Adolph—and employees in similar situations—have the right to pursue a PAGA claim exclusively in litigation. As part of his employment agreement, Mr. Adolph had signed a pre-dispute mandatory arbitration clause. That pre-dispute arbitration clause was deemed enforceable in regards to his individual claim, so the employer could require the individual claim to be adjudicated by an arbitrator, not by the courts. The question at stake in this case: Can an employee pursue a PAGA claim in court if their individual case is subject to an arbitration agreement?
 The Opinion 
Upon review, the Supreme Court of California ruled in favor of the plaintiff (Mr. Adolph). In the opinion of our state's highest court, a plaintiff who initiates a PAGA claim with both individual and non-individual claims doesn't negate their standing to pursue non-individual claims in court, even if individual claims proceed to arbitration. In other words, if an employee is compelled to arbitrate their individual claim, this does not necessarily prevent them from pursuing a PAGA claim in the courts.
 The Implications 
The Supreme Court of California's opinion in Adolph v. Uber Technologies has important implications for employers. Employers in Riverside County and elsewhere in California should understand that a pre-dispute arbitration agreement signed by an individual employee will not necessarily prevent them from filing a representative PAGA lawsuit. However, the Supreme Court of California's opinion in this case does note that trial courts have the discretion to stay the representative PAGA claims while an arbitration case is still pending.
 Contact Our California Employment Law Attorney for Immediate Legal Help
At the Law Office of Karen J. Sloat, APC, our California employment attorney is committed to helping employers find workplace solutions. If you have any questions about arbitration, we are here to help. Contact us today to arrange your completely confidential initial appointment. Our law handles employment law matters in the Coachella Valley, Riverside County and throughout all of California.
Source: 
courts.ca.gov/opinions/documents/S274671.PDF