California Civil Rights Department (CRD) Proposes Two-Month Extension For Employers To Meet State's New Pay Data Reporting Requirements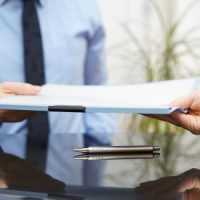 According to a Human Resources Director (HRD) report, the California Civil Rights Department (CRD) has proposed an extension to give covered employers additional time to comply with the state's pay data reporting requirements. In this blog post, our Riverside County workplace solutions attorney provides an overview of the key things employers should know about California's pay data reporting requirements.
An Overview of California's Pay Data Reporting Rules
 In 2020, California enacted Senate Bill 973 (SB 973), introducing new pay data reporting rules to address wage disparities and promote workplace transparency. Landmark legislation mandates that private employers with 100 or more employees submit an annual report to the California Department of Fair Employment and Housing (DFEH) detailing employee compensation and hours worked, classified by gender, race, and ethnicity.
The required report, called the "Employer Information Report," must include W-2 wage information for the previous calendar year. Riverside County employers covered by the law must submit all required pay data information. Non-compliance with these reporting rules can lead to financial penalties and potential legal actions.
The Deadline for 2022 Pay Data Reports is May 10, 2023 
As explained by the California Civil Rights Department, pay data reports for 2022 are due on May 10, 2023. The deadline used to be March 31. However, companies and organizations  were granted additional time starting in 2023. Employers should be proactive in preparing and submitting all required information in a timely manner.
 Employers May File for an Additional Two-Month Extension for Labor Contractors
 As an employer, you should be aware of California's new pay data reporting requirements, which include separate reports for employees and workers hired through labor contractors. As stated previously, the current deadline for reporting is May 10, 2023. Based on new regulations, employers must also report comprehensive pay information related to workers obtained through labor contractors.
The CRD has proposed a potential two-month extension for compliance, which would move the deadline for labor contractor-related pay reporting issues to July 10, 2023. As of April 18, 2023, employers in California may request an "enforcement deferral" to get a two-month extension for labor contractor pay reporting requirements.
The CRD has the authority to approve additional time for employers on a case-by-case basis. If you have any specific questions or concerns about your pay reporting obligations as an employer in Southern California, an experienced labor law attorney can help you navigate the regulations.
 Consult With Our Riverside County Employer Lawyer for Employers Today
At the Law Office of Karen J. Sloat, APC, our California employment law attorney is committed to providing solutions-forward, proactive guidance, and support to employers. If you have any questions about the state's new pay data reporting requirements, we can help. Contact us today for a confidential case review. Our firm serves employers throughout all of Riverside County.
 Sources: 
hcamag.com/us/specialization/employment-law/california-employers-get-potential-breather/442928
calcivilrights.ca.gov/paydatareporting/