California's FAST Act On Hold For Now—What It Means For Employers In Riverside County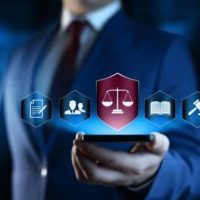 On September 5, 2022, Governor Gavin Newsom signed California's Fast Food Accountability and Standards Recovery (FAST Recovery Act). The statute regulates wages and workplace conditions for "fast-food workers" who are employed at chain restaurants with at least 100 total nationwide locations. The law was set to take effect in California on January 1st, 2023.
However, the FAST Recovery Act is on hold—at least for the time being. The Superior Court of Sacramento ruled that the state could not proceed with the implementation of the law while an active referendum is underway. Here, our Riverside County employment lawyer for employers provides an overview of the FAST Recovery Act and where it stands as of mid-March 2023.
 An Overview of the California FAST Recovery Act 
Most of the nation's largest fast food companies operate using a franchise model. In effect, this means that many fast food workers are employed by relatively "small" businesses, despite being attached to large corporations. California lawmakers determined that large fast-food chain restaurants, as franchisors, and their franchisees, require additional regulation.
The FAST Recovery Act is a legislation in California that aims to regulate fast-food chains, which are defined as a set of restaurants consisting of 100 or more establishments nationally that share a common brand or are characterized by standardized options for décor, marketing, packaging, products and services. Here is the key provision of the legislation:
The FAST Recovery Act would create a Fast Food Council empowered to set wages and working conditions within the fast food industry. The council would be made up of 2 fast food workers, 2 union representatives, 2 representatives of franchisors, 2 representatives of franchisees, and 2 state officials. 
Superior Court of Sacramento: Fast Recovery Act Must Wait for Referendum
 As reported by The Sacramento Bee, the Superior Court of Sacramento has halted the implementation of the FAST Recovery Act. In December of 2022, a sufficient number of signatures were submitted to the state to get this issue onto the statewide ballot as a referendum in November of 2024. Currently, the validity of the signatures is being verified. The court determined that state regulators cannot implement the law while this process is underway. The Superior Court of Sacramento has ruled that the FAST Recovery Act must be stayed until the state determines that not enough valid signatures were submitted or, if enough signatures were obtained, until after the results of the 2024 referendum on the matter.
 Consult With Our Riverside County Employment Lawyer Today
At the Law Office of Karen J. Sloat, APC, our California employment attorney is standing by, ready to help you find the right solution for your specific situation. If you have questions about the FAST Recovery Act, we are here to help. Contact us today to arrange your confidential initial appointment. We provide representation to employers throughout Riverside County, including in Riverside, Corona, Moreno Valley, Menifee, Temecula, Perris, Jurupa Valley, Eastvale, and Lake Elsinore.
Sources: 
leginfo.legislature.ca.gov/faces/billTextClient.xhtml?bill_id=202120220AB257
sacbee.com/news/politics-government/capitol-alert/article271173557.html