Your Rights As An Employee To Meal Breaks Under California Law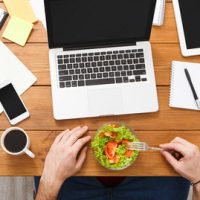 California law requires employers to give certain employees daily meal breaks. When a non-exempt employee works at least 5 hours in a shift, they are entitled to a meal break of at least 30 minutes, and the meal break must start before the end of the 5th hour of work. If the employee works more than 10 hours in a shift, they must receive a second 30-minute meal break starting before the end of their 10th hour, unless the meal break is waived according to the Labor Code.
To illustrate, say you work a 12-hour shift starting at noon and ending at midnight. Under California rules, your employer must give you two unpaid 30-minute meal breaks starting no later than 5 p.m. and 10 p.m., respectively. During these meal breaks, your employer must "relieve" you of all work-related duties. You are still free to continue working during a meal break, but the employer cannot require you to do so.
If an employer fails to provide the full 30-minute meal breaks required by law, they are required to pay the affected employee a "premium" wage equal to one hour of their regular rate of compensation for each day that one or more meal breaks were required, but not provided.
Calif. Supreme Court: Employers May Not Use "Rounding" to Meet 30-Minute Meal Break Requirement
The California Supreme Court recently issued an important decision, Donohue v. AMN Services, LLC, regarding the methods by which an employer calculates meal break times. The specific issue in this case involved the employer's policy of "rounding" an employee's time up, to meet the 30-minute requirement. The Court unanimously held such rounding is unacceptable.
Here is some background on what happened. The plaintiff worked as a nurse recruiter for the defendant, a healthcare staffing company. She worked a standard 8-hour shift, which meant the defendant had to give her one 30-minute meal break each day.
During the plaintiff's employment, the defendant relied on an electronic timekeeping system to monitor employees' working hours. This particular system required the employee to "punch in" using a program on their work computer for work and meal times, but the software applied a "rounding" mechanism. For purposes of determining hours worked, the system would automatically round employee time punches to the nearest 10-minute increment.
As the Supreme Court explained its opinion, this rounding meant that if an employee clocked out for lunch at 11:02 a.m. and clocked back in at 11:25 a.m., the software would record that meal break as occurring between 11:00 a.m. and 11:30 a.m. This would make it appear as if the employee had taken a full 30-minute meal break, when in fact she only took 23 minutes.
The Supreme Court said that type of rounding was unacceptable and violated applicable wage and hour laws. California law "sets precise time requirements for meal periods," the Court said. Put simply, 30 minutes means 30 minutes, not 23 minutes rounded up to 30 minutes. An employer therefore violates the law when they rely on this sort of rounding – whether electronic or by manual manipulation of time records. The Court further clarified that when the employer's own time records clearly show a meal period is "noncompliant," that creates a "rebuttable presumption" in court that the employer has violated the law on this point.
Speak with a California Employment Law Attorney Today
Does your employer impose "rounding" of your recorded work or meal periods? It is important to note that meal breaks are only imposed on employees as required by state law. Federal law affords no such rights to employees for meal breaks that are completely off duty or of a 30-minute duration. So if you are a California-based worker who believes your employer is not complying with state law, and you need to speak with a Riverside County lawyer who represents employees, contact the Law Office of Karen J. Sloat, APCtoday.
Source:
scholar.google.com/scholar_case?case=3669220746703321383