What Employers Should Know About The Expanded Leave Protections Under The California Family Rights Act (January 1, 2023)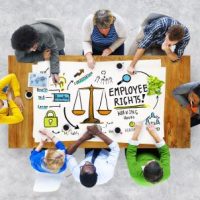 All businesses and organizations with at least five (5) employees in Riverside County must be in full compliance with the California Family Rights Act (CFRA). As of January 1st, 2023, the CFRA provides expanded leave protections to qualifying workers. It is crucial that employers ensure continued compliance. Here, our Riverside County employment law attorney highlights the key things employers should know about the expanded CFRA leave protections that took effect on January 1, 2023.
What is the California Family Rights Act (CFRA)? 
The CFRA is a state law that provides certain rights to employees in the state who need to take time off work for certain types of family and medical emergencies. The law applies to employers with five (5) or more employees. The CFRA permits eligible employees to take up to 12 weeks of unpaid and job-protected leave.
 Understanding the Two Key CFRA Changes that Took Effect on January 1st, 2023 
The CFRA was originally signed into law by Governor Gavin Newsom in 2020. Since that time, there have been some changes to the statute. Here are two important CFRA changes that officially took effect on January 1st of this year:
Designated Person: The CFRA has always allowed qualifying employees to take unpaid, job-protected leave to care for an immediate family member. The law now allows workers to take leave to care for a "designated person." The CFRA defines the term as a blood relation or someone who is of an equivalent family relationship.
Bereavement Leave: The CFRA now provides eligible workers with unpaid, job-protected bereavement leave of up to five days. This leave can be taken for the death of a spouse, child, grandparent, sibling, grandchild, or domestic partner. It must be taken within three months of the person's passing. All five days do not have to be taken in a row. 
Employers Should Ensure Compliance With the CFRA and Other Labor Regulations
 All employers in Riverside County should ensure compliance with the California Family Rights Act (CFRA) and other labor regulations. Failure to do so could lead to significant legal repercussions, potentially even regulatory penalties or liability in a civil employment law case. A proactive and comprehensive approach to compliance is essential for businesses and organizations of all sizes in California. If you have any questions about compliance with the CFRA, FMLA, or any related state or federal regulation, an experienced employment lawyer for employers can help.
Consult With Our Riverside County Employment Lawyer Today 
At the Law Office of Karen J. Sloat, APC, our Riverside County employment law attorneys are devoted to providing top level legal representation to businesses and organizations. If you have any questions about compliance with the CFRA, we are here to help. Contact us today to set up a fully confidential consultation. From our Palm Desert law office, our firm serves employers throughout Riverside County, including in Palm Springs, Coachella, Cathedral City, and La Quinta.
Source: 
calcivilrights.ca.gov/family-medical-pregnancy-leave