What Employers Should Know About Mediation for Employment Disputes in California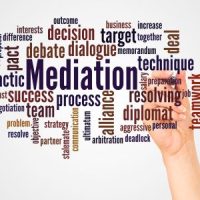 Employers can benefit from strong relationships with their employees. In some cases, the best option for resolving a dispute with an employee may be a non-adversarial approach. Mediation could be the best path forward. In this article, our California workplace solution lawyer highlights the most important things employers in California should know about mediation.
Mediation is a Non-Binding, Non-Adversarial Process 
Mediation is a voluntary process in which parties come together to resolve a dispute with the help of a neutral third party mediator. Unlike litigation, it is non-adversarial, meaning the objective is not necessarily to 'win' against the other party but to find a mutually agreeable resolution.
 Parties Will Select a Neutral Mediator to Facilitate Negotiations
Choosing the right mediator is a crucial step in the mediation process. As explained within the California Rules of Court (2023), "a mediator must conduct the mediation proceedings in a procedurally fair manner." Notably, parties to an employment dispute in our state largely have the freedom to select a mediator upon whom both parties agree. In general, the right mediator will have knowledge of employment laws and have relevant experience in handling similar disputes.
Mediation Offers Some Key Potential Advantages for Employment Disputes 
Why mediate an employment dispute in California? While it is not the right option for every case, there are a number of different potential advantages for employers, including:
Save Time: One of the most significant advantages of mediation is its speed. Litigation can drag on for years, while mediation can be concluded in a matter of days or weeks.
Save Money: Litigation can be expensive. From attorney fees to court costs, the financial toll can be substantial. Mediation, on the other hand, is typically much less costly.
Preserve Relationship: Employment disputes can be sensitive because they often involve ongoing relationships. The non-adversarial nature of mediation may allow an employer to preserve a relationship with a valuable employee.
 Employers Must Be Properly Prepared for Mediation 
Preparation is key to a successful mediation. It is imperative that employers enter the process ready to handle all of the issues that might arise. Before entering mediation, employers should have a clear understanding of the core issues and any underlying factors contributing to the dispute. Beyond that, employers should gather and organize all  relevant documentation—from an employment contract to correspondence to performance reviews. Finally, employers should have a clear idea of what outcomes they find acceptable and where they can be flexible. An experienced California employment lawyer can help you and your company navigate the mediation process.
 Contact Our California Employment Attorney Today
At the Law Office of Karen J. Sloat, APC, our California employment lawyer has extensive experience helping employers find workplace solutions. If you have any questions about mediation of an employment dispute, please do not hesitate to contact us for a confidential consultation. Our firm represents employers in Riverside County and throughout the State of California.
Source: 
courts.ca.gov/cms/rules/index.cfm?title=three&linkid=rule3_857