What Employers Should Know About the NLRB's Recent Guidance On Confidentiality and Non-Disparagement Provisions in Severance Agreements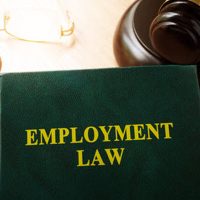 Earlier this year, the National Labor Relations Board (NLRB) issued a key decision McLaren Macomb (372 NLRB No. 58 McLaren Macomb 07-CA-263041). The federal agency determined that broad language in a severance agreement that bars an employee from "making statements that could disparage the employer" and/or from "disclosing the terms of the agreement" violates the National Labor Relations Act (NLRA). Here, our Riverside County employment lawyer provides a guide for employers of the most important things to know about the NLRB's decision on confidentiality provisions in severance agreements.
An Overview of the NLRB Opinion: McLaren Macomb 
In McLaren Macomb, a Michigan teaching hospital was ordered by the National Labor Relations Board (NLRB) to stop using certain confidentiality and nondisparagement provisions in its severance agreements. The NLRB determined these clauses to be unlawfully broad, thereby infringing on employees' Section 7 rights under the National Labor Relations Act (NLRA).
The NLRB criticized the nondisparagement provision in the hospital's agreement for not being limited to past employment issues, and for encompassing any labor-related matter, with no time restriction. As a result, the employees' Section 7 rights to disclose unlawful workplace conditions were impaired and limited unreasonably.
Notably, the confidentiality provision was found to be overly broad, as it prohibited employees from disclosing agreement details to "any third person," possibly preventing the employees from reporting unfair labor practices.
The clauses used by the employer in this matter were relatively standard. The NLRB's McLaren Macomb opinion effectively limits what employers can require of workers in terms of confidentiality and non-disparagement in severance agreements. A severance agreement with broad non-disparagement and/or confidentiality provisions could be invalidated.
Note: The McLaren Macomb opinion was issued by the NLRB in February of 2023. It is still subject to appeal and potentially even reversal by a federal court.
Employers Should Avoid Broad Non-Disparagement/Confidentiality Provisions in Severance Agreements
This recent NLRB decision should serve as warning for California employers that are crafting severance agreements, especially without attorney assistance. Non-disparagement and confidentiality clauses with broad language or an expansive scope may be declared invalid under the NLRA. The ruling underscores workers' rights to freely discuss their employment conditions, promoting transparency and accountability.
As such, employers should exercise caution when drafting severance agreements to ensure that they do not infringe upon employees' statutory rights. While the NLRB's decision is still subject to federal appellate review, the NLRB's decision makes it clear that the view of the agency is that even proposing a severance agreement with violative language—such as an overly broad non-disparagement clause or overly broad confidentiality clause—could be an NLRA violation.
In a subsequent memo issued to all field offices, NLRB General Counsel Jennifer Abruzzo confirmed the view that non-disparagement clauses and confidentiality clauses in severance agreements are only valid in very narrow circumstances for employees covered by the NLRA. While the memo offers important insights for potential enforcement efforts, it represents the view of the General Counsel of the NLRB and is not binding. Given the complexity of this matter, it is best to have any proposed severance agreement drafted and reviewed by a qualified employment lawyer.
Get Help from an Employment Lawyer in Riverside County
At the Law Office of Karen J. Sloat, APC, our Riverside County employment attorney is a solutions-forward advocate for employers. If you have any questions about severance agreements, we are here to help. Give us a call now or contact us online to arrange your fully confidential, no obligation consultation. Our firm serves employers in Riverside County and the Coachella Valley.
Sources: 
nlrb.gov/case/07-CA-263041 
nlrb.gov/news-outreach/news-story/board-rules-that-employers-may-not-offer-severance-agreements-requiring
nlrb.gov/news-outreach/news-story/nlrb-general-counsel-issues-memo-with-guidance-to-regions-on-severance