Key Considerations For Employers Negotiating Severance Agreements In California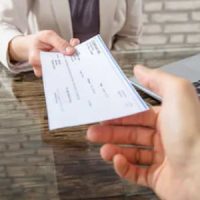 When an employee leaves a position, an employer in California may opt to provide them with a severance package. Although not mandatory, there are a number of different reasons why a business or nonprofit may offer severance pay. Here, our Coachella Valley employment lawyer for employers highlights key considerations for companies and organizations that are negotiating severance agreements in California.
 Background: Severance Pay is Not Mandatory in California 
As a starting point, employers in Riverside County and the Coachella Valley should know that our state does not obligate companies to offer a severance package. The California Department of Industrial Relations (DIR) explains that "there is no legal requirement under California law that employers provide severance pay to an employee upon termination of employment."
Severance is Typically Offered in Exchange for a Release of Claims 
An employer may want to provide a severance package to employees to help them through a transition. At the same time, it is imperative that companies and organizations also consider the more practical benefits of a severance agreement. Most often, we recommend that an employee who is terminated, laid off, or otherwise discharged, receive severance benefits only in exchange for signing a release of claims against the employer. A release and waiver of claims is a legally binding contract provision through which an employee agrees to forgo their right to bring a claim against the employer, such as for wrongful termination, retaliation, discrimination, harassment, or another type of violation.  A wise employer should tie the severance payment to such a release, whenever possible, but should check with legal counsel first to make sure the payment is adequate "consideration" for the release.
Note: In California, an employee cannot waive their labor law rights under the Private Attorneys General Act (PAGA). A PAGA claim is a complaint that a worker  brings on behalf of other aggrieved workers and the State government. No employee can waive the right to bring such a legal claim as part of a severance agreement.
 Some Workers Must Be Given Time to Review Severance Agreements 
A federal law called the Older Workers Benefit Protection Act (OWBPA) grants workers who are at least 40 years of age a minimum of 21 days to review and consider a severance package. After review and signature, those workers have another 7 days to revoke their agreement. The federal statute which is part of the ADEA and triggers the OWBPA obligations applies to California employers with 20 or more employees. Recent California law also requires that all employees of any age be given five (5) days to review a severance agreement with counsel if its release includes claims of harassment, discrimination and retaliation.
 Professional Guidance and Support Can Make the Difference 
When drafting and negotiating severance agreements for employees in California, it is crucial that employers have professional guidance and support from a qualified attorney. It is no secret that California's labor laws are complex. Without the proper representation, an employer is at risk of non-compliance and potential adverse legal consequences. An experienced attorney can ensure that the severance agreements are fair, compliant, and your best interests.
 Contact Our California Severance Agreement Attorney for Employers Today
At the Law Office of Karen J. Sloat, APC, our California employment lawyer for employers has extensive experience handling issues related to severance agreements. If you have any questions about severance agreements, we are here to help. Contact us today for a confidential consultation. With an office in Palm Desert, our firm represents employers throughout the Coachella Valley, including in Indio, Cathedral City, Desert Hot Springs, Coachella, La Quinta, and Palm Springs.
Sources: 
dir.ca.gov/dlse/finalpay.pdf
congress.gov/bill/101st-congress/senate-bill/1511 
dir.ca.gov/Private-Attorneys-General-Act/Private-Attorneys-General-Act.html