California Court Finds Home Depot Did Not Violate Wage And Hour Law By Rounding Employee Time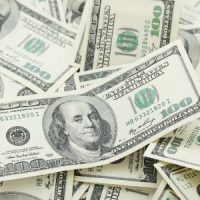 In October of 2022, the Sixth Appellate District Court of Appeals for the State of California issued an instructive decision in the case of Camp v. Home Depot U.S.A., Inc., 84 Cal. App. 5th 638. Reversing the ruling of a trial court in Santa Clara County, the court determined that Home Depot violated the wage and hour rights of an employee by rounding wages even though it actually tracked the time the employee worked. Here, our Riverside County employment lawyer for businesses provides an overview of the case, the decision, and the implications for employers in California.
Case Analysis: Camp v. Home Depot U.S.A., Inc. 
Background & Facts 
Delmer Camp was a Home Depot employee who was part of a class action wage and hour lawsuit against the company. The company used a quarter-hour rounding system to pay workers. Mr. Camp alleges that he lost 470 minutes of total work time over the course of more than four years due to the rounding policy. Home Depot acknowledged that this specific employee lost time—but countered that its policy was acceptable because it was neutral on its face, meaning other workers gained time as a result of the quarter hour round. Notably, Home Depot's had an electronic timekeeping system in place that actually tracked every minute worked by every employee.
 Legal Issue 
In its defense, Home Depot cited the 2012 California appellate court case of See's Candy Shops, Inc. v. Superior Court. The court in that case ruled that a rounding policy could be permissible as long as it was neutrally applied—meaning wages were as likely to be rounded up as they were rounded down. Mr. Camp countered that his employer had actually tracked his time down to the minute and, therefore, should be responsible for paying the full wages he earned.
 The Decision and Implications for Employers 
On review, the appellate court overturned the trial court's decision. It ruled in favor of Mr. Camp and similarly situated class members. Here are three key things that employers in Riverside County should understand about this decision:
The court found that Home Depot could not use a rounding policy because it did actually track each worker's time down to the minute, and as such, Home Depot's rounding was inappropriate;
The court did not weigh in on rounding as a policy in general—though courts in California have previously found quarter hour rounding policies lawful in the state, if neutrally applied. 
Get Help From a Riverside County Wage and Hour Lawyer for Employers Today 
At the Law Office of Karen J. Sloat, APC, our Riverside County employment lawyer for employers has the skills and professional expertise to handle all types of wage and hour matters. If you have any questions about time rounding policies, we are here to help. Contact us today for a strictly confidential initial consultation. We provide employment law representation to businesses and organizations in Riverside County and throughout the wider region in Southern California.
 Sources: 
law.justia.com/cases/california/court-of-appeal/2022/h049033.html 
casetext.com/case/sees-candy-shops-1#:~:text