How Do I Know If An Employee Is Exempt?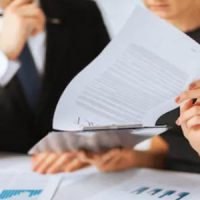 Employers in California are required under state and federal law to pay overtime wages to employees who work more than 40 hours in a workweek unless that employee is "exempt." In addition, employers must also pay minimum wage and comply with meal and rest break laws. When an employer assumes an employee is exempt, and they are not, the employer can face serious and costly legal consequences. Therefore, working with an experienced California employment law attorney who can provide detailed information about worker classifications to ensure compliance with state and federal law is critical. In the meantime, the following information can help employers understand whether an employee is exempt or non-exempt.
Broad Considerations for Determining Whether an Employee is Exempt 
There are some broad considerations for determining whether an employee may be exempt. An employee at your business may be exempt if all of the following are true:
The employee's job is a white-collar job;
The employee earns a salary (as opposed to being paid an hourly wage); and
The employee's job requires them to use their independent judgment.
However, these are not hard and fast rules, and there are exceptions. Therefore, please consult one of our employment attorneys to help you determine whether the employee is exempt.
General Categories of Exempt Employees 
There are some general categories of exempt employees that you can consider, as well. The following are the common categories of exempt employees:
Executives;
Administrative employees;
Professionals (usually licensed as such);
Computer or IT employees; and
Outside sales employees.
If you have employees who fall into one of these categories, they may be exempt. But, again, an employment lawyer can help you decide.
Specific Types of Exempt Employees in California 
The California Department of Industrial Relations provides a detailed list of employees who may be exempt from overtime, minimum wage, and other types of laws in the state. Those employees include:
Executives;
Administrative employees;
Professional employees;
Computer software employees paid on an hourly basis;
State or other government employees;
Outside salespeople;
Individuals participating in a national service program;
Drivers regulated by the U.S. Department of Transportation and drivers regulated by the California Code of Regulations;
Employees covered by certain collective bargaining agreements;
Employees who earn more than 1.5 times the minimum wage and more than 50 percent of their income from commissions;
Student nurses;
Taxicab drivers;
Airline employees who work less than 60 hours during the workweek;
Carnival ride operators;
Commercial fishing boat crew members;
Professional actors;
Motion picture projectionists;
Radio or television station employees who are announcers, news editors, or chief engineers in small towns or cities;
Employees whose work requires significant independent judgment who do work that is intellectual, creative, or managerial;
Personal attendants; and
Babysitters.
Contact a California Employment Law Attorney
 Employers with questions about their responsibilities under state and federal law should contact one of the experienced employment law attorneys at the Law Office of Karen J. Sloat, APC, for assistance. We serve employers in Riverside County, including Palm Desert, Cathedral City, Coachella, and Desert Hot Springs.
Source:
dir.ca.gov/dlse/faq_overtimeexemptions.htm