Who Is Liable For Sexual Harassment At Work?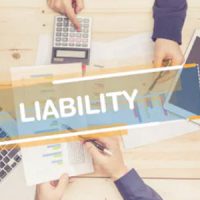 Employees have protections against sexual harassment in the workplace under both California state and federal law. Federal laws prohibiting sexual harassment, such as Title VII of the Civil Rights Act of 1964, only cover employers with 15 or more employees. Yet employers anywhere in California should know that they are covered by laws that prohibit sexual harassment in the workplace and that require employers to take certain steps to prevent sexual harassment and to take action when an employee makes allegations. As the California Civil Rights Department (CRD) has noted, "all employers, regardless of the number of employees, are covered by the harassment provisions of California law."
What does this mean for California employers today? In short, an employer can be liable for sexual harassment if that employer does not take steps to prevent harassment in the workplace and to address sexual harassment when it occurs.
Multiple Parties Can Engage in Harassing Behavior 
Before we explain how employers can be liable,  it is essential for all employers to realize that they can ultimately be liable for a wide range of harassing behaviors or actions by different types of parties. Indeed, multiple parties can engage in behavior that constitutes sexual harassment leading to company liability, including but not limited to the following:
Co-workers of the person who alleges sexual harassment;
Supervisors;
Job applicants;
Workers providing services to your company, such as a delivery driver or a computer technician;
Clients; and/or
Customers.
You might be surprised to realize that a non-employee such as a customer can engage in sexually harassing behavior for which you could be liable. Yet it is important to understand that this liability is a very real threat under California law where your business management knew or should have known about the sexual harassment and failed to correct it immediately and appropriately.
Employers Have Responsibilities to Prevent and Address Sexual Harassment 
Beyond the issue of non-employees, it is critical for employers to understand that they have responsibilities concerning workplace sexual harassment. Failing to take steps to prevent sexual harassment or to correct it when it occurs can result in liability. To be sure, employers can be liable for sexual harassment if they fail to abide by any of the following responsibilities set forth by California law:
Take reasonable steps to prevent harassment;
Correct harassment when it occurs;
Distribute a CRD brochure or other written document to all employees concerning sexual harassment and employee rights;
Post a copy of the CRD posters concerning harassment and discrimination, including but not limited to "California Law Prohibits Workplace Discrimination and Harassment";
Develop a policy prohibiting harassment, discrimination, and retaliation in accordance with all applicable California and federal laws;
Distribute the harassment policy appropriately and timely to employees;
Translate the harassment policy into other languages, if required by law or necessary; and
Provide sexual harassment and abusive conduct prevention training (if you employ 5 or more people).
In addition, supervisory and non-supervisory workers can be held personally liable for sexual harassment under California law.
Contact an Employment Law Attorney in California
 If you have questions about sexual harassment and employer responsibilities, training requirements and documenting these obligations, you should seek advice from an experienced employment law attorney for employers in Riverside County, Cathedral City, Coachella and Desert Hot Springs today. An advocate at the Law Office of Karen J. Sloat, APC can help.
Sources:
eeoc.gov/statutes/title-vii-civil-rights-act-1964
dfeh.ca.gov/wp-content/uploads/sites/32/2020/03/SexualHarassmentFactSheet_ENG.pdf