Congress Passes Legislation To Restrict Use Of Employer Arbitration Agreements In Sexual Harassment And Sexual Assault Cases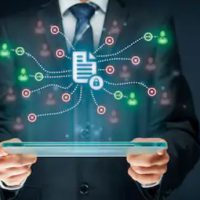 On February 10, the United States Senate passed H.R. 4445, a bill passed just three days earlier by the House of Representatives, which is designed to "end forced arbitration of sexual assault and sexual harassment" claims in the workplace. This legislation, President Joe Biden signed into law March 2022, have a significant impact on any California employer that has traditionally relied on arbitration agreements to resolve disputes with their current and former employees.
H.R. 4445 specifically applies to "predispute" arbitration agreements. This broadly covers any type of arbitration agreement between an employer and employee before a dispute actually arises. For example, if an employer asks or requires newly hired employees to sign an arbitration agreement, that is a predispute agreement. Almost all employment arbitration agreements include the employee's waiver or release of their right to bring covered disputes into litigation and/or to have a jury trial. Private arbitration, with an arbitrator paid by the employer, is the employee's only avenue to judgment. Until recently, an employer could require the employee to sign an arbitration agreement as a condition of hire, or continued employment.
The new legislation does not ban predispute arbitration agreements. But it does forbid an employer from unilaterally enforcing any provision of such an agreement that would otherwise require a current or former employee to arbitrate a "sexual assault dispute" or "sexual harassment dispute." Even if the employee had previously signed such an agreement, the legislation affords them the unilateral right to "elect" to disregard the arbitration requirement and proceed with litigation on these types of claims.
As noted above, H.R. 4445 covers situations where an employee has alleged sexual assault or sexual harassment. "Sexual assault" is broadly defined in federal law as any sort of non-consensual sexual act or sexual contact. "Sexual harassment" covers any act that is defined as such under federal, state, or Tribal law. This includes not only overt acts of quid pro quo harassment, but also acts that are alleged to have created a "hostile work environment" on the basis of sex.
In California, enforcing employment arbitration agreements is more limited. Most existing, signed arbitration agreements in place need revisions to comply with state law.
Time to Review Your Employee Arbitration Agreements?
H.R. 4445 applies to "any dispute or claim that arises or accrues on or after the date of enactment of this Act." This means that once the bill is signed into law, it will apply to any sexual harassment or sexual assault claim that arises going forward–even if the parties signed an arbitration agreement prior to the new law taking effect. In other words, there is no "grandfathering" in of arbitration agreements made beforehand.
It is also important to note that H.R. 4445 also prevents employers from requiring an arbitrator to determine whether or not a sexual assault or sexual harassment claim is still subject to arbitration. The bill expressly states that a court, not an arbitrator, must make that determination.
At the same time, H.R. 4445 only covers claims involving sexual harassment or sexual assault. It does not apply to other employment issues that may be resolved through binding arbitration, such as wage and hour claims. Nor does it prevent post-dispute arbitration; that is, after a current or former employee brings a sexual assault or sexual harassment claim, the parties can still agree at that time to submit the matter to arbitration.
If your business currently relies on predispute arbitration agreements, however, it is probably best to take the time to review those contracts and have them updated with a qualified Riverside County employment lawyer for employers. Contact the Law Office of Karen J. Sloat, APCtoday.
Source:
congress.gov/bill/117th-congress/house-bill/4445/text?r=17