Does Federal Law Preempt PAGA Lawsuits?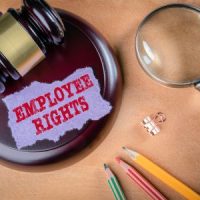 In California, Private Attorneys General Act (PAGA) lawsuits provide an important supplemental role to the state's ability to enforce its Labor Code. Individual employees impacted by an employer's wage and hour violations can take direct legal action on behalf of the state thru a PAGA lawsuit. And as one California appeals court recently observed, judges should always be reluctant to "preempt" state employment standards by deferring to other laws, including federal statutes.
State Appeals Court Allows Airline Mechanic to Proceed with Meal Break Lawsuit
Medina v. United Airlines, Inc., decided recently by the California Second District Court of Appeal, involved a PAGA wage and hour claim against an airline. The plaintiff worked as a mechanic for the airline at Los Angeles International Airport. Like other airline mechanics, the plaintiff's working conditions were governed by a collective bargaining agreement (CBA) negotiated between his union and the airline. This CBA–which is governed by a federal law, the Railway Labor Act (RLA)–includes provisions governing employee meal breaks. The California Labor Code also imposes its own separate meal break rules on all California workers.
As relevant here, both the CBA and the Labor Code provide that an employee working an 8-hour shift is entitled to one 30-minute meal break and two 10-minute rest breaks. The CBA further provided that if an employee worked 4 hours of overtime, they would receive an additional 30-minute meal break. California law, in contrast, states an employee must receive a second meal break if they work at least 10 hours per day–but if the total hours worked is less than 12, the second break can be waived by "mutual consent," provided the employee took their first meal break.
The plaintiff in this case alleged that the airline violated California law by "failing to provide a second meal break" to employees like him who worked shifts of more than 10 hours. In response, the airline argued that any PAGA claim was preempted, i.e., superseded, by the RLA and other federal constitutional and statutory provisions. A trial court agreed with the airline and dismissed the case.
However, the California Second District Court of Appeal disagreed and reversed. The appellate court acknowledged that the RLA prevents state courts from interpreting the terms of a CBA to resolve "minor disputes" arising from such labor agreements, but that RLA preemption should be construed narrowly. As a result, the Court held that the federal law does not preempt an employee lawsuit under PAGA seeking to exercise the State of California's authority to enforce its own wage and hour laws. The Second District emphasized the fact that the state's authority was especially important here, when the case involved airline mechanics–workers "who are responsible for ensuring the safety of passengers." The plaintiff could therefore proceed with his PAGA lawsuit.
Speak with a California PAGA Wage and Hour Violations Attorney Today
PAGA lawsuits are an important legal tool for California workers seeking to address wage and hour violations in their workplace. If you have been affected by such violations and need to speak with an experienced Riverside County & Coachella Valley employment lawyer for employees, contact the Law Office of Karen J. Sloat, APCtoday.
Source:
scholar.google.com/scholar_case?case=562975014186593385