Our Company Just Received A Labor Code 132a Claim. What Do We Do Now?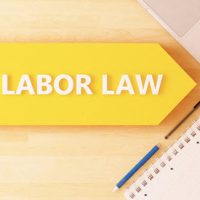 As a California employer, you probably know that you are required to provide workers' compensation insurance for all of your employees. The law does afford you certain rights to challenge a workers' compensation claim. But in dealing with worker' compensation issues, you also need to be careful and avoid a possible 132a claim.
What Exactly is a 132a Claim?
Section 132a of the California Labor Code forbids employers from discriminating against any employee who files – or intends to file – a workers' compensation claim. What do we mean by "discrimination"? Essentially, it is any retaliatory act or threat made against an employee for exercising their legal rights under the workers' compensation law.
Here are a couple of hypothetical examples of employer conduct that can trigger a Section 132a claim:
An employee trips and falls over a loose piece of carpet in the office. The employee seeks medical treatment for a sprained ankle and informs you they plan to file a workers' compensation claim. One of your managers responds by firing the employee without cause.
An employee successfully files a workers' compensation claim. You decide to demote the employee and move them to a lower-paying position, even when they are medically cleared to return to their prior job.
A manager observes an employee being injured on a jobsite. The manager tells the employee not to report the accident because it could drive up the company's workers' compensation insurance rates. The manager further suggests the employee could be "laid off" if they decided to file a claim anyway.
How Do You Defend Against a 132a Claim?
The burden is always on the employee, not the employer, to prove discrimination under Section 132a. This means the employee needs to prove three things:
The employee actually filed a workers' compensation claim, or made their intention to file a claim to the employer before any discriminatory act occurred.
There was, in fact, a retaliatory act of some kind, such as termination or the threat of termination, due to the employee's work-related injury or workers' compensation claim.
The employer singled out the employee for the retaliatory act.
This third item is important because nothing in California law prevents an employer from enforcing uniformly applied personnel policies. For instance, if you require an employee to document a medical absence and they fail to do so, they can be disciplined. It is not illegal to discipline or even terminate an employee who fails to comply with that reasonable employer policy, even if they have a current or potential workers' compensation claim.
In many cases, the employer also has a viable 132a defense if they were not informed of the employee's workers' compensation claim before taking any allegedly discriminatory act. In other words, if you decided to fire an employee for poor performance before they even notified you of a workers' compensation claim, that would give you a strong defense against a 132a claim.
Contact California Employment Attorney Karen J. Sloat Today
While all businesses need to follow California workers' compensation law, they do not have to accept baseless claims of illegal discrimination. If your company needs advice on how to deal with a Section 132a claim from a qualified Riverside County & Coachella Valley employment lawyer representing employers, contact the Law Office of Karen J. Sloat, APCtoday.
Source:
leginfo.legislature.ca.gov/faces/codes_displaySection.xhtml?lawCode=LAB&sectionNum=132a.