Can An Aggrieved Employee Bring A PAGA Lawsuit Even If They Lack Standing To Bring An Individual Labor Code Claim?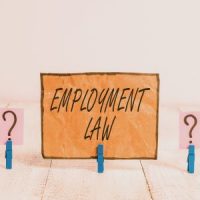 Under California's Private Attorneys General Act (PAGA), an "aggrieved employee" can sue a current or former employer on behalf of the state for violations of the Labor Code. In a March 2020 decision, Kim v. Reins International California, Inc.. the California Supreme Court held that employees do not lose their "standing" to bring PAGA claims just because they have previously settled and dismissed an individual claim under the Labor Code against the same employer. The Court reasoned that, since aggrieved employees pursue PAGA claims "as the state's authorized representative," it did not matter if those same employees still had standing to pursue individual cases.
Healthcare Staffing Company Faces PAGA Lawsuit Over Allegedly Illegal Non-Compete Agreements
More recently, the California Fourth District Court of Appeal held the Kim decision also applied to situations where an employee's individual claims under the Labor Code are now barred by the statute of limitations. In such cases, the Fourth District said, the employee can still maintain PAGA standing.
The case before the Fourth District, Johnson v. Maxim Healthcare Services, Inc., involved an employee's claims against  a healthcare staffing company (the defendant). The defendant hired the plaintiff as an hourly, nonexempt employee. As a condition of employment, the plaintiff had to sign a non-disclosure and non-competition agreement.
About three years into her employment, the plaintiff notified the California Labor and Workforce Agency that this agreement violated state law, which prohibits non-competition clauses in most cases. The plaintiff further notified the agency she intended to pursue a PAGA claim against the defendant on behalf of any other employees who signed a similar non-competition agreement.
The plaintiff ultimately filed her PAGA lawsuit. A Superior Court judge dismissed the complaint, however, finding the plaintiff's individual claim was barred under the statute of limitations. On appeal, the Fourth District reversed that decision, holding that it conflicted with the Supreme Court's Kim ruling.
The Fourth District noted, "A PAGA claim is legally and conceptually different from an employee's own suit for damages and statutory penalties." Put another way, while an employee may file a PAGA lawsuit, the actual legal dispute is "between an employer and the state." Any relief sought under PAGA is thus "designed primarily to benefit the general public, not the party bringing the action."
Under Kim, an aggrieved employee's PAGA standing "does not depend on maintaining an individual Labor Code claim." The law only required the plaintiff to plead that she was an "aggrieved employee" who "personally suffered at least one Labor Code violation on which the PAGA claim is based." Even if the plaintiff can no longer personally recover damages based on such violation, that does not prevent her from seeking damages on the state's behalf in a PAGA action.
Contact California Employment Lawyer Karen J. Sloat Today to Discuss Your PAGA Claim
California's PAGA law provides aggrieved employees with a powerful tool to hold employers accountable for state labor law violations. If you are interested in learning more about PAGA claims and would like to speak with a qualified Riverside County & Coachella Valley employment attorney representing employees, contact the Law Office of Karen J. Sloat, APC, today to schedule a consultation.
Sources:
scholar.google.com/scholar_case?case=14231733480608740032
scholar.google.com/scholar_case?case=4373874316614297248