What California Employers Should Know About the New Federal Workplace Requirements for Nursing Mothers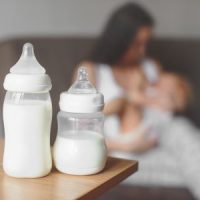 In December 2022, President Joe Biden signed the Providing Urgent Maternal Protections for Nursing Mothers Act (PUMP Act) into law. This law extends additional legal protections to nursing mothers. Here, our Riverside County employment attorney provides an in-depth overview of the key things that California employers should know about new workplace requirements for nursing mothers.
Background: Covered Employers Must Provide Reasonable Break Time and Private Space 
The PUMP Act is an amendment to the Fair Labor Standards Act (FLSA) and is instrumental in establishing the rights of nursing mothers in the workplace. The Act mandates that covered employers must provide nursing mothers with reasonable break time and a private space other than a bathroom for breastfeeding or pumping. Notably, the space should be shielded from view and free from intrusion from coworkers and the public. The frequency of the breaks and the duration have been left to the discretion of the mother. 
The PUMP Act is an Expansion of Existing Federal Regulations 
The PUMP Act builds upon these existing regulations. While the FLSA's protections only extended to non-exempt employees, the PUMP Act expands this coverage to include salaried employees or those exempt from overtime pay. This expansion aims to ensure that all nursing mothers, regardless of their job type or classification, have the right to breastfeed or express milk at work in a comfortable and private environment.
Beyond that, the PUMP Act also tightens the requirements for employer-provided spaces, specifying that they must be functional for expressing breast milk and accessible. A functional space implies that it should have a place to sit, a surface for placing a pump, and access to electricity. An accessible space means that the designated area should be available whenever a mother needs to pump, without any undue hardship or logistical challenges.
An Employee Could File a Lawsuit to Hold an Employer Liable for a PUMP Act Violation
The PUMP Act includes provisions that allow employees to seek redress for violations of their rights. This is one of the most important things that California employers need to know about the new law: A business or organization could face a lawsuit directly from an employee for a violation. Indeed, under the PUMP Act, employers can be held liable if they fail to provide the necessary accommodations or if the employer retaliates against an employee asserting their rights under the Act. An aggrieved employee could file a lawsuit to enforce these rights and be entitled to reinstatement, lost wages, and other damages as part of a legal claim.
Get Help from an Employment Lawyer in Riverside County
At the Law Office of Karen J. Sloat, APC, our Riverside County employment law attorney has the professional expertise that you can trust. If you have any questions about the new federal workplace requirements for nursing mothers, we are here as a legal resource. Contact us today to arrange your confidential initial consultation. We provide employment law representation to employers in Coachella Valley, Riverside County, and throughout the state.
Source:
 dol.gov/agencies/whd/pump-at-work