Alternative Workweek Schedules in California: An Overview for Employers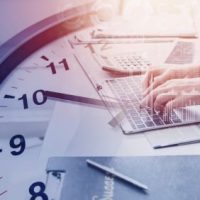 Work schedules are critical for employers that hire non-exempt hourly employees. Employers need to staff appropriately to conduct business and anticipate labor costs to budget costs and stay profitable. When hourly workers put in more than 40 hours per week, they are entitled to overtime pay. An hourly worker in California could also be eligible for overtime pay if they work more than eight hours in a day. That being said, state law allows employers to implement an "alternative workweek schedule" that allows non-exempt employees to work up to 10 hours per day without triggering overtime. Here, our Riverside County employment lawyer provides a guide to the key things that employers should know about the regulations for alternative workweek schedules in California.
Know the Law: California Labor Code § 511
 As a starting point, it is imperative for employers considering scheduling options to familiarize themselves with the governing statute—California Labor Code § 511. This section allows employers to adopt an alternative workweek schedule, provided that two-thirds of the employees in a work unit vote in favor of the change. The law sets out a 40-hour workweek as standard, but through the alternative schedule, an employee can work more than 8 hours a day without overtime pay.
Determine What Specific Regulations Apply to Your Company/Organization 
In addition to Labor Code § 511, employers should be cognizant of the fact that other specific regulations may apply depending on the nature of their business or industry. For example, the healthcare industry has different allowances for alternative work schedules compared to manufacturing.
Develop an Alternative Workweek Schedule Plan 
Once an employer is well-acquainted with the applicable laws and regulations, they can proceed to develop a plan for an alternative workweek schedule. Here are a couple of common alternative schedules that are compliant with California Labor Code § 511:
4/10: Four Days Per Week, 10 Hours Per Day
9/80: Nine Days Over Two Weeks, 80 Hours Total
Identify Eligible Employees and Proceed With Alternative Workweek Schedule Election 
The final step involves identifying which employees are eligible for the alternative workweek schedule. Eligibility criteria may include job function, department, or work unit. Employers must determine the work unit of each employee that they are putting into an alternative schedule. Once eligible employees are identified, employers must hold an election where at least two-thirds of the affected employees in a work unit must vote in favor of the alternative workweek schedule. The election must be held in accordance with the process and rules in California Labor Code § 511, including holding the vote by secret ballot and providing advance notice to employees.
Get Help From an Employment Law Attorney in Riverside County
At the Law Office of Karen J. Sloat, APC, our Riverside County employment law attorney is a devoted advocate for workplace solutions. If you are an employer with any specific questions or concerns about alternative workweek schedules, please do not hesitate to contact us today for a confidential case evaluation. We represent employers in Riverside County and throughout the state.
Source:
 leginfo.legislature.ca.gov/faces/codes_displaySection.xhtml?lawCode=LAB&sectionNum=511