Recent California Regulatory Action Emphasizes The Importance Of Proper Worker Classification For Employers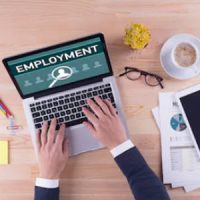 On March 7, 2023, the State of California Department of Industrial Relations (DIR) announced massive sanctions against Feld Care Therapy, Inc., based in Los Angeles County. The company purportedly misclassified approximately 1,280 workers. The DIR issued more than $9 million in financial penalties. The proceedings serve as a reminder for employers: Proper worker classification is a must in 2023. Here, our Riverside County employment lawyer provides an overview of the enforcement action from the DIR and explains worker classification.
Allegations: Therapy Company Misclassified Workers as Independent Contractors 
Based in Westlake Village in Los Angeles County, Feld Care Therapy, Inc. is a company that provides a wide array of therapy-based services. An investigation from the DIR revealed that the company classified a large number of physical therapists and occupational therapists as independent contractors. In California, an employer cannot unilaterally decide who is an independent contractor. It depends on the actual nature of their workers' duties and roles in the company.
Among other things, the DIR noted that the misclassified workers were denied certain benefits that were due to them under federal state regulations. Most notably, workers were not granted Supplemental Paid Sick Leave (SPSL) as is now mandated by state law for companies of this size. In total, the DIR cites 1,280 workers as being affected. The misclassification was deemed "willful," and the employer was cited for more than $9 million in total financial sanctions.
 What Employers in California Need to Know About Employee Classification in 2023 
In California, employers must understand how employee classification works. Misclassifying employees can lead to legal issues, fines, and other penalties. Simply put, employee classification refers to whether a worker is considered an employee or an independent contractor. The state uses the "ABC" test for worker classification issues. A worker can only be properly classified as an independent contractor in California if the following three conditions are satisfied:
(A) The worker is not within the direct control of the employer, meaning they can provide the work in question with some level of personal and professional discretion;
(B) The work in question is outside the scope of the nature of business/services that the employer routinely provides; and
(c) The worker is performing work as a matter of independent trade, occupation, or business they have established.
As the recent enforcement action demonstrates, California takes worker misclassification very seriously. An employer that does not properly classify workers could face serious financial sanctions, especially if the violation is deemed willful. An experienced Riverside County employment lawyer can help employers put the proper practices in place.
 Contact Our Riverside County Employment Attorneys for Employers Today
At the Law Office of Karen J. Sloat, APC, our California employment lawyer has extensive experience helping employers take proactive measures to protect themselves from liability risks. If you have any questions about worker classification, we can help. Contact us today for a confidential case review. Our firm represents employers in Riverside County and throughout the Coachella Valley.
 Sources: 
dir.ca.gov/DIRNews/2023/2023-20.html