English-Only Policies: What Employers In Riverside County Should Know About Federal And State Law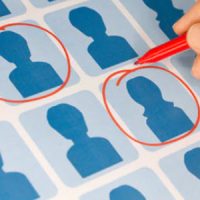 Are you an employer in Riverside County considering implementing an English-only policy in your workplace? You would very likely be running afoul of state law. There were strict new workplace regulations put in place in 2018. There is also federal law on language-based workplace policies, but it is much less restrictive for employers. Here, our Riverside County employment law attorney highlights the key things employers should know about the federal and state regulations regarding English-only policies in the workplace.
California Law: FEHA Provides Comprehensive Language-Based Protections to Workers 
On July 1, 2018, new regulations took effect in California that provide additional language-based protections to workers. California's law on English-only policies in the workplace is far more comprehensive than the corresponding federal law. It puts significant requirements on employers  covered by the Fair Employment and Housing Act (FEHA). Indeed, English-only rules in the workplace are presumptively unlawful in California. To be allowed, an employer has a duty to show that they can satisfy the following three-pronged test:
There is a genuine business necessity for the language restriction;
The language restriction is narrowly tailored to meet the business purpose; and
Applicants and employees have effective notification of the requirement.
In other words, broad English-language only policies are generally not lawful in workplaces in California. English-only requirements can only be used in specific situations when there is a genuine need, and the policy is well-tailored. Further, California state law is even more comprehensive. State law bars discrimination based on a job applicant or employee accent. English language proficiency cannot be a job requirement unless there is a legitimate business necessity and the policy/requirement is narrowly tailored to meet that purpose.
 Federal Law: Employer Should Have Legitimate, Non-Discriminatory Reason 
Title VII of the Civil Rights Act of 1964 is a federal workplace discrimination law that applies to companies and organizations with 15 or more employees. Under the statute, an English-only policy in the workplace could be deemed discrimination. As explained by the United States Department of Labor (DOL), "a rule requiring employees to speak only English at all times in the workplace is a burdensome term and condition of employment." It is deemed a presumptive violation. Under federal law, employers may require English language use by workers if they have a legitimate, non-discriminatory reason. Of course, employers in Riverside County must abide by the more restrictive requirements of California state law. A policy that violates federal law will also violate California's more strict state law.
 Contact Our Riverside County, CA Employment Lawyer Today
At the Law Office of Karen J. Sloat, APC, our Riverside County employment lawyers for employers help clients put the proper practices in place. If you have any specific questions or concerns about state and federal laws regarding English-language policies, our team can help. Contact us today for a fully confidential initial appointment. We represent employers throughout Riverside County, including in Moreno Valley, Jurupa Valley, Corona, Temecula, and Lake Elsinore.
 Sources: 
calcivilrights.ca.gov/employment 
dol.gov/agencies/oasam/centers-offices/civil-rights-center/internal/policies/english-only-rules