Employment Law: Ninth Circuit Blocks California Ban On Workplace Arbitration Agreements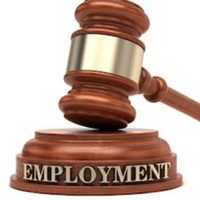 On February 15, 2023, the United States Court of Appeals for the Ninth Circuit released a highly anticipated decision on California's attempted state-level ban on the use of mandatory pre-dispute arbitration agreements in employment law. In the case of Chamber of Commerce v. Bonta, the court of appeals affirmed an injunction put in place by a lower court—thereby effectively striking down California Assembly Bill 51 (AB 51). In this article, our Riverside County employment lawyer provides a more detailed overview of the decision and what it means for employers in California.
Case Analysis: Chamber of Commerce v. Bonta 
Background 
AB 51 is a California state law that was passed in 2019. As drafted, the law was designed to prevent businesses and organizations from mandating that workers/applicants sign arbitration agreements as a condition of their employment. However, the state ban on workplace arbitration agreements faced immediate legal challenges. It has been paused from taking effect.
 Legal Issue 
The core question before the United States Court of Appeals for the Ninth Circuit in the case of Chamber of Commerce v. Bonta was whether or not a federal law preempted California's AB 51 called the Federal Arbitration Act (FAA). The FAA is a federal statute that highly favors arbitration to resolve legal disputes.
 The Appellate Court Decision 
Upon review, the Ninth Circuit could have upheld an injunction put in place by a lower court. In effect, this means that AB 51 will not become valid law in California. The appellate court determined that the federal law—the FAA—preempts state-based rules and regulations prohibiting parties from entering arbitration agreements. The appellate court rejected an argument by the State of California that emphasized that AB 51 is designed to primarily regulate employer conduct instead of regulating the formation of arbitration agreements. The matter is not necessarily entirely resolved yet, as the case could be subject to further appeals. That being said, employers in California may continue to use arbitration agreements.
 What it Means for Employers 
The decision from the federal appellate court is a significant win for employers in California. The 's ruling confirms that businesses and organizations throughout California can continue to use employment agreements with mandatory arbitration provisions for their current employees and new hires. An employer can require an applicant or employee to sign a mandatory arbitration agreement as a condition of employment for various claims, including wage and hour cases, discrimination cases, and other claims arising under FEHA.
 Get Help From Our Riverside County Employment Law Attorney for Employers
At the Law Office of Karen J. Sloat, APC, our California employment law attorney has the skills and legal expertise to protect the rights and interests of employers. If you have any questions about the use of employment arbitration agreements, we are here as a legal resource. Contact us today to set up your strictly confidential, no-obligation initial consultation. We represent employers in Riverside County and throughout the wider Coachella Valley region.
Sources: 
cdn.ca9.uscourts.gov/datastore/opinions/2023/02/15/20-15291.pdf