Steps That An Employer Should Take When An Employee Sues In California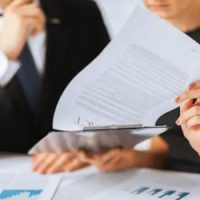 Businesses and organizations need strong relationships with their employees. A conflict with a worker can be stressful and frustrating—especially if a lawsuit is filed. Every employer has a right to defend itself against an employee's lawsuit. It is imperative that employers know what to do. Here, our Riverside County employment lawyer highlights key steps that your company or organization should take if a current or former employee in California has sued you.
Step #1: Take a Moment to Understand the Scope of the Allegations 
The first step for an employer facing a lawsuit from an employee in California is understanding the full scope of the allegations. You need to know exactly what your current or former employee is alleging, including their cause of action. For example, they may file a claim under federal law such as the Title VII of the Civil Rights Act, or state law, such as the Fair Employment and Housing Act (FEHA). By understanding the nature of the claims, the employer can better assess the potential impact on their organization and prepare an effective response.
 Step #2: Avoid Confrontation with the Employee, Never Retaliate 
Employers should avoid confronting the employee who has filed the lawsuit, which may lead to further legal complications. It is essential for the employer to maintain a professional atmosphere and treat the employee with respect, even if they disagree with the allegations. Retaliation against the employee in any form is prohibited and can lead to additional claims and damages.
 Step #3: Carefully Gather, Organize, and Preserve Relevant Documents and Records 
Employers should promptly gather and preserve all relevant documents and records related to the employee's allegations. Relevant evidence may include personnel files, performance evaluations, disciplinary actions, timecards, payroll records, and any relevant communications. Proper organization and preservation of these materials can be crucial to the employer's defense. Employers should also be mindful of any legal obligations related to document retention, as failure to maintain certain records can result in penalties and adverse inferences in litigation.
 Step #4: Speak to a Riverside County Employer Rights Attorney 
Upon receiving notice of the lawsuit, it is critical for the employer to consult with an experienced employment attorney in Riverside County. The attorney can guide how to navigate the complex legal process, defend against the allegations, and minimize potential liability. An attorney can also help the employer understand their rights and obligations under California law, ensuring compliance and reducing the risk of future claims.
 Schedule a Confidential Consultation With a Riverside County Employment Lawyer Today
At the Law Office of Karen J. Sloat, APC, we have the professional expertise to help employers navigate complex legal matters. If you are facing a lawsuit from a current or former employee, we are here to help. Contact us today for a completely confidential initial consultation. Our law firm represents employers in Riverside County and all around the Coachella Valley.
Sources:
eeoc.gov/statutes/title-vii-civil-rights-act-1964
calcivilrights.ca.gov/employment/