What Are Required Workplace Postings For Employers?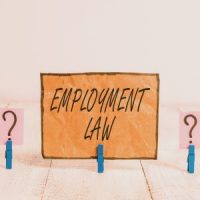 Employers in California are required to comply with all regulations concerning workplace postings about employment law. Applicable regulations ensure that employees in the workplace have access to information about their rights under California state law and federal law. While these obligations are known as posting requirements, it is important for California employers to know that some information may not need to be physically posted, quite literally, in the workplace. It is also important to know that different types of businesses and industries have distinct posting requirements or obligations. In other words, some postings are only necessary in certain kinds of workplaces.
Posting requirements can be complex under state and federal law. The following are some of the key tips for California employers to know about their obligations when it comes to workplace postings.
Required Postings Involve Federal and State Law 
Employers in California are required to post a wide range of notices concerning worker rights, and those notices involve both federal and state law legislation. For example, under federal law, employers are required to post notices concerning employees' minimum wage rights under the Fair Labor Standards Act (FLSA), and employee rights under the Family and Medical Leave Act (FMLA). Many different California laws require postings, including notices about the state minimum wage, paid sick leave, health and safety on the job, workers' compensation, and protections against discrimination under the California Fair Employment and Housing Act (FEHA).
You May Be Required to Post Notices in Spanish 
Employers that have workers who are only able to read Spanish must post certain notices in Spanish, such as the California minimum wage notice. Some regulations require employers to post notices in other languages, if 10% or more of their employees speak a language other than English.
Some Required Postings Can Be Sent Via Email 
A relatively recent change to California law is that some required postings may not need to be made available as physical copies in the workplace to certain employees and may, in fact, be emailed to workers in order for employers to comply with applicable requirements. Changes to the California Labor Code created through Senate Bill 657, that took effect on January 1, 2022, enabled employers to satisfy some posting requirements by emailing certain notices and posters to workers.
This recent law does not release employers from the obligation of posting notices altogether, however. The language of the Bill states that employers "may also distribute that information to employees by email with the document or documents attached." The amendments to the law do not allow employers to stop posting that information in the workplace. In addition, the changes to the law do not apply to federal posting requirements, or to required postings under the California Fair Employment and Housing Act (FEHA).
Seek Advice from a California Employment Lawyer 
To be certain that you are in compliance with all posting requirements and obligations under federal and state law, it is important to seek advice from a lawyer concerning your particular business and industry. You should contact one of the California employment lawyers at the Law Office Karen J. Sloat, APC. Our firm assists employers in Riverside County, Cathedral City, Coachella and Desert Hot Springs.
Sources:
dir.ca.gov/wpnodb.html
leginfo.legislature.ca.gov/faces/billNavClient.xhtml?bill_id=202120220SB657