Employer Responsibilities For Sexual Harassment Training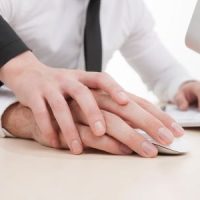 Under California law, employers have specific training requirements designed to prevent sexual harassment in the workplace. Therefore, employers must know if they are required to comply with these training requirements and, if so, which employees must be trained and what the specific training entails. Employers also must know how often their employees must undergo training and the length of those sessions. If you have questions about your responsibilities as an employer, you should seek advice from counsel at our office. In the meantime, the following information provides vital facts and details about sexual harassment training requirements in California.
Employers with Five or More Employees Must Provide Sexual Harassment Training 
Every employer in California with five or more employees is required to provide sexual harassment training. The length of the necessary training will depend upon the types of employees at your business. Employers need to know that this is a change to the law from 2019. Previously, only employers with 50 or more employees were required to provide sexual harassment training. Employers were required to comply as of January 1, 2021.
Supervisory and Nonsupervisory Employees Require Different Amounts of Training 
Under the law, supervisory employees must have two hours of training, while nonsupervisory employees must have one hour of training. The training for both supervisory and nonsupervisory employees must include training on sexual harassment and abusive conduct prevention. In addition, the training must include information about harassment based on gender identity, gender expression, and sexual orientation.
Training Must Occur Once Every Two Years 
Employers are required to provide this training once every two years.
Temporary, Seasonal, and Part-Time Employees Usually Must Receive Training 
Even employers with temporary, seasonal, and part-time workers must comply. There are some exceptions for limited temporary, seasonal, and part-time workers, but employers should check with an attorney before assuming that certain employees do not need to receive training.
Independent Contractors and Unpaid Interns or Volunteers Do Not Require Training 
Employers need not provide sexual harassment training for independent contractors, unpaid interns, or volunteers.
Required Sexual Harassment Training Is Distinct from Sexual Harassment Liability 
Under California law, employers with five or more employees must provide the sexual harassment training discussed above. However, it is critical to understand that employers with fewer than five employees can still be liable for sexual harassment in the workplace. To be sure, employers with even one employee can be liable for sexual harassment in the workplace under California law, even if the employer is not required to provide sexual harassment training.
Contact a California Sexual Harassment Lawyer Today 
If you have any questions or concerns about compliance with California's sexual harassment training laws, please contact one of the experienced attorneys at the Law Office of Karen J. Sloat, APC. We serve employers in Riverside County, Cathedral City, Coachella, and Desert Hot Springs.
Sources:
eginfo.legislature.ca.gov/faces/codes_displaySection.xhtml?sectionNum=12950.1.&lawCode=GOV
calcivilrights.ca.gov/shptfaq-employer/