What Happens When Federal And State Employment Laws Contradict One Another?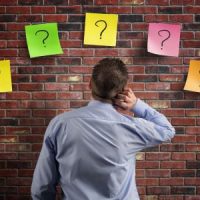 California employers often face a complex and conflicting web of mandates from federal, state, and local governments. In many cases, there may be dueling regulations imposing different requirements. This can make it difficult for even the most honest employer to comply with the law in good faith.
Trucking Company Off the Hook for Alleged California Meal and Rest Break Violations
A recent published decision from the California Second District Court of Appeal, Espinoza v. Hepta Run, Inc., provides an apt illustration of the problem. This particular case addressed the interaction of California laws governing employee meal and rest breaks with federal statutes designed to govern such issues, with respect to interstate transportation companies.
The plaintiff in this case worked as a truck driver for the defendants. According to the plaintiff, he worked shifts of between 9 and 12 hours daily and was instructed "to watch the truck at all times," such that he could not take a meal or rest break away from the truck. The plaintiff subsequently sued the defendant, alleging a number of California Labor Code violations.
Following a bench trial–i.e., where neither side elected to have a jury–a Superior Court judge ruled in favor of the plaintiff and awarded approximately $87,000 in damages plus interest. On appeal to the Second District, the defendant raised a number of points. As relevant here, the defense argued it was entitled to summary judgment on its alleged violations of California's meal and rest break laws, based on federal preemption, because plaintiff's meal and rest breaks were compliant under federal law.
Preemption refers to a situation where federal law overrides state law. In California, under the Labor Code and Wage Orders, most employees in the transportation industry are guaranteed a 30-minute meal period for every 5 hours worked and at least one 10-minute rest period for every 4 hours worked. However, the federal Motor Carrier Safety Act authorizes the U.S. Secretary of Transportation to establish separate regulations governing "driving time and on duty time for commercial truck drivers." The Secretary's regulations prescribe a different schedule of meal and rest breaks than California law.
There is no question the federal regulations preempt California law for commercial truck drivers. The dispute here was whether or not those federal rules applied to "short haul drivers" like the plaintiff, as opposed to long-haul truckers. The Second District said that "common sense" reveals that if Congress or the Secretary wanted to carve out an exception for short-haul drivers, it would have explicitly done so. They did not, the Court concluded, so federal preemption applied. The Second District therefore reversed that part of the Superior Court's judgment holding the defendant employer liable for violating California meal and rest break laws.
Speak with California Employment Attorney Karen J. Sloat Today
It is often difficult to understand what laws an employer needs to comply with and how to handle potential conflicts. An experienced Riverside County and Coachella Valley employment lawyer for employers can provide you with invaluable guidance and experience in this area. Contact the Law Office of Karen J. Sloat, APC, today if you need help reviewing and revising your own employment policies to help ensure you do not find yourself in trouble with the law.
Source:
courts.ca.gov/opinions/documents/B306292.PDF