Can An Arbitration Agreement Prevent Me From Bringing A PAGA Lawsuit Against My Employer?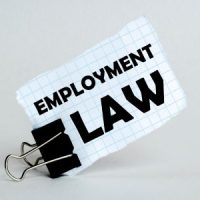 Employers often ask employees to sign arbitration agreements that contain broad provisions restricting the employees' ability to sue the employer in court. Federal law makes it possible for employers to enforce these arbitration agreements, but state law can still restrict their scope.
For example, the California Private Attorneys General Act (PAGA) allows a current or former employee to bring a "representative" action against an employer on behalf of the state for alleged Labor Code violations. A PAGA suit is different from an individual employee lawsuit or class action in many ways, including the effect of a previously signed arbitration agreement on the proceedings.
To put it simply, an employee cannot sign away their right to bring a PAGA lawsuit. In a 2014 decision, Iskanian v. CLS Transportation Los Angeles, LLC, the California Supreme Court made a clear distinction between a class action–which can be preempted by a valid arbitration agreement–and a PAGA claim. With respect to the latter, the Supreme Court said federal law was only designed to promote the "resolution of private disputes" via arbitration, not disputes between an employer and the state, which include representative claims brought under PAGA.
California Courts Continue to Apply Iskanian Rule
Despite the Supreme Court's clarity on this issue, some California employers continue to insist that an employee who signs an arbitration agreement also waives their right to bring a PAGA claim. Recently, the California Second District Court of Appeals in Los Angeles turned away such an attempt.
In a PAGA case before the Second District, Green v. Shipt, Inc., the plaintiff alleged the defendant misclassified her and other workers as independent contractors. The defendant moved to compel arbitration, citing agreements signed by the plaintiff and similarly situated workers, which mandated arbitration "as the exclusive forum for any dispute" and barred any class or "collective" action. Based on the California Supreme Court's Iskanian decision, a Los Angeles Superior Court judge denied the motion to compel arbitration of the PAGA claim.
On appeal to the Second District, the employer in Green argued that more recent case law from the United States Supreme Court had effectively overruled Iskanian and now required California courts to enforce arbitration agreements that waived an employee's right to bring a PAGA claim.
The Second District disagreed and affirmed the Superior Court's ruling. The appellate court noted the U.S. Supreme Court cases cited by the defense only applied to class action waivers. The Iskanian decision therefore remains binding precedent in California unless and until the U.S. Supreme Court specifically addresses the application of federal arbitration law to PAGA.
Speak with a California Employment Lawyer Today
Arbitration agreements often complicate an employee's ability to take legal action against an employer for Labor Code violations. That is why it is important to work with an experienced California employment lawyer representing employees if you are considering any type of class action or PAGA claim. Contact the Law Office of Karen J. Sloat, APC, today to speak with a member of our team.
Sources:
scholar.google.com/scholar_case?case=10437344834261467565&
scholar.google.com/scholar_case?case=1320681193506265831