EEOC Issues Revised Guidelines On Employers' Duties Regarding LGBT Employees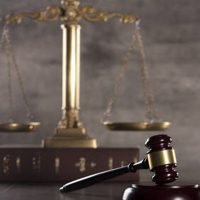 The U.S. Equal Employment Opportunity Commission (EEOC) recently released revised guidance on employee protections against discrimination based on sexual orientation or gender identity. As a California-based employer, you need to be aware of how both federal and state laws apply to your business in this area. Employers need to be proactive when it comes to identifying and preventing workplace discrimination, lest they find themselves the target of a private lawsuit or regulatory action.
Implementing the Bostock Decision
The EEOC issued its revised guidance on June 15, 2021, the one-year anniversary of the U.S. Supreme Court's decision in Bostock v. Clayton County. The Bostock decision was one of three cases the Court decided together on the subject of LGBT-based employment discrimination. Two of the cases involved men fired for being gay. The third case involved a transgendering woman who was fired after her employer learned about her transition plans.
Federal law, specifically Title VII of the Civil Rights Act, forbids employment discrimination on the basis of sex. In Bostock, the Supreme Court explained this included discrimination based on either sexual orientation or gender identity. In other words, firing an employee because they are gay, transitioning or transgendered is itself a form of unlawful sex discrimination. And as the EEOC explained in its latest written guidance, because Title VII applies nationwide, it overrides any contrary state or local law on this point.
The EEOC also noted in the document that employment discrimination includes more than simply firing–or refusing to hire–a worker because of their sexual orientation or gender identity. It also includes employment-related actions taken on the basis of gender, such as promotions, demotions, discipline, training, work assignments, compensation, or any other terms, conditions, and privileges of employment.
In addition, Title VII makes it unlawful for an employer to create or tolerate an environment where employees are harassed on the basis of their sexual orientation or gender identity. Of particular note is the EEOC's statement that "intentionally and repeatedly using the wrong name and pronouns to refer to a transgender employee could contribute to an unlawful hostile work environment" that violates Title VII.
The EEOC further clarified that employers may not use any of the following reasons to justify workplace discrimination against a particular employee:
Your customers or clients would prefer to work with people who "have a different sexual orientation or gender identity."
You expect the employee to "conform to a sex-based stereotype about feminine or masculine behavior."
You expect the employee to dress or present themselves "in accordance with the employee's sex assigned at birth."
At the same time, the EEOC also said that federal law does not forbid employers from maintaining separate, sex-segregated bathrooms or similar facilities (such as locker rooms), provided an employee is not denied access to a facility that corresponds to their own gender identity.
Speak with a Coachella Valley Employer-Side Lawyer Today
Again, it is important to emphasize the EEOC's guidance, and the Supreme Court's Bostock decision, only cover an employer's obligations under federal law. California has its own employment discrimination laws that, in many cases, impose far more stringent obligations on employers. If you need legal advice on this subject from an experienced Riverside County & Coachella Valley employment lawyer representing employers, contact the Law Office of Karen J. Sloat, APC, today.
Source:
eeoc.gov/laws/guidance/protections-against-employment-discrimination-based-sexual-orientation-or-gender