California Banned Most Mandatory Arbitration Agreements for Employees—But Litigation is Still Ongoing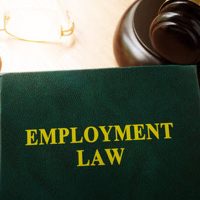 In October of 2019, California Governor Gavin Newsom signed Assembly Bill 51 (AB 51) into law. As drafted, AB 51 prohibits employers from requiring job applicants and/or employees to sign mandatory arbitration agreements to resolve claims arising under the California Fair Employment and Housing Act (FEHA) or the state's labor code. In effect, AB 51 was initially scheduled to take effect on January 1st, 2020.
However, the bill was immediately the subject of several lawsuits. On February 6th, 2020, U.S. District Judge Kimberly Mueller blocked the law, ruling that the business interest groups were more likely than not to prevail on their claim that AB 51 is preempted by the (Chamber of Commerce of U.S. v. Becerra). In this article, you will find an overview of AB 51 and where the law stands as of early 2021.
California's Ban on Most Mandatory Workplace Arbitration Agreements: Explained 
What Does AB 51 Do? 
Arbitration is a private process through which parties to a legal dispute resolve their conflict outside of court. When parties sign a valid mandatory binding arbitration agreement, they are waiving their right to go to court and agreeing that an arbitrator or arbitrator panel will decide the dispute. AB 51 bars employers from requiring employees to sign arbitration agreements as a condition of their employment.
AB 51 applies to bar such agreements when employees have claims arising under the Fair Employment and Housing Act (FEHA) or the California Labor Code. For example, AB 51 would prevent an employer from requiring arbitration for a state discrimination claim or a sexual harassment claim.
AB 51 does not apply retroactively—meaning older mandatory arbitration agreements would still be valid. However, the law does apply to any agreement entered into or modified after January 1st, 2020. 
Why Was the Law Blocked from Taking Effect? 
A California federal judge issued a preliminary injunction blocking the enforcement of AB 51 on the grounds that the law was preempted by the Federal Arbitration Act (FAA). Based on the Supremacy Clause in the U.S. Constitution, the doctrine of preemption holds that federal law will take precedence over state laws where there is a conflict between the state and federal law on the same subject. 
Where Does the Law Stand? 
California is still actively appealing the federal court rulings that have blocked AB 51. In December 2020, attorneys from the California Department of Justice went before a panel of the Ninth Circuit Court of Appeals, arguing that the Appellate Court should overturn lower court decisions and allow the law to take effect. As of March 2021, the case is still on appeal and California state authorities are still enjoined from enforcing the ban on mandatory arbitration agreements. In the meantime, California employers should take care to have their attorneys review the contents of any workplace arbitration agreements to ensure full compliance with state law.
Get Help From an Employment Lawyer in California 
At the Law Office of Karen J. Sloat, APC, our Riverside County employment lawyers are committed to providing superior legal representation. We have more than 100 years of combined litigation experience. If you have any questions about mandatory arbitration agreements in California, our legal team is here to help. Contact our Palm Desert law office today for a confidential consultation.
Sources:
leginfo.legislature.ca.gov/faces/billTextClient.xhtml?bill_id=201920200AB51
casetext.com/case/chamber-of-commerce-of-us-v-becerra