The Rotary Club of INDIO SUNRISE
Posted by Joseph Daily of the Indio Sunrise Rotary Club on Feb 15, 2017
On February 14, 2017 our Flag salute was led by Bob Schneck, our Invocation by Denny Davis, and the 4 Way Test led by Pastor Stephen Sloat.
Our program Today Attorneys Karen Sloat and Alexander Reed from the Law Office of Karen J. Sloat. (Karen is Pastor Sloat's wife)
We received an update on issues related to employer/employee requirements on rest periods, overtime, and labor related matters.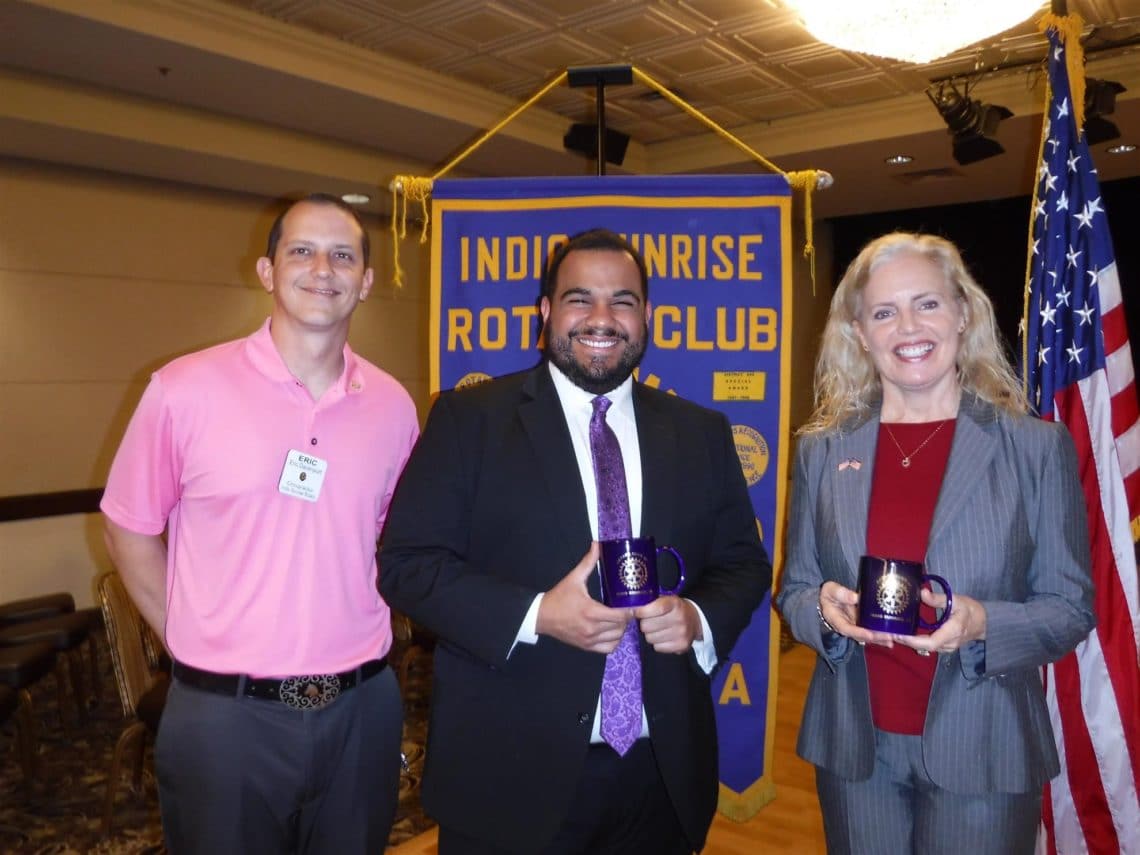 Pictured above: Past President Eric, Karen Sloat, Alexander Reed
https://portal.clubrunner.ca/5534/Stories/february-14-2017-meeting