Michelle M. Wolfe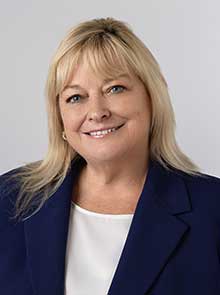 Contact Me: 760-779-1313
Email Me
Biography
Ms. Wolfe has over 30 years of experience as a civil litigator in a variety of civil and employment cases before juries and arbitrators. She has a wide range of experience in employment law but is particularly skilled in litigating employment matters related to discrimination, harassment, retaliation, and wrongful termination. Ms. Wolfe has tried several cases to verdict representing a broad range of clients, from small businesses to national companies in various industries, including retail, healthcare, hospitality, construction, and professional services.
Ms. Wolfe leverages her litigation experience to provide thoughtful and practical solutions to address her employer clients' needs. She regularly advises employers on preventive steps to minimize potential exposure arising from workplace issues. In addition, she provides strategic counsel and management training on employment issues, including hiring, discipline, termination decisions, leaves of absence, and compliance issues arising under California laws.
Ms. Wolfe is an Executive Committee Board Member with the California Lawyers Association, Litigation Section, and recently served as a board member on the Riverside County Chamber of Commerce Military Affairs Council.
Education
Southwestern University School of Law
University of California at Santa Barbara

Bachelor of Arts, Ancient Greek/Classics – 1987
Bar Admission
Published Case
Dan Esberg v. Union Oil Company of California (2002) 28 Cal. 4th 262.
Current Employment Position